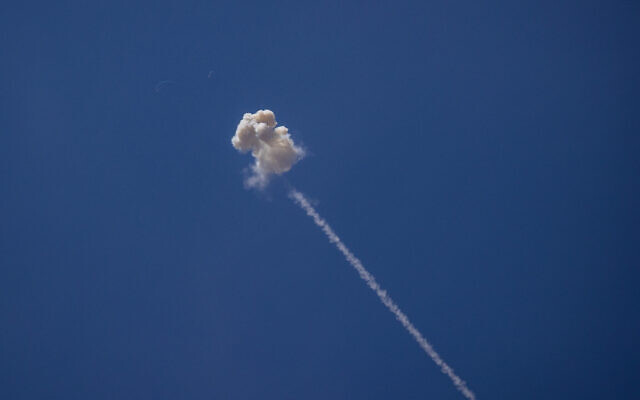 In The News
2 Gaza rockets fired at south in first major attack since May flareup
Palestinian terrorists fired two rockets from the Gaza Strip toward the town of Sderot on Monday afternoon in what appeared to be the first such attack since May's 11-day conflict in the Palestinian enclave, the military said.
The Iron Dome missile defense system intercepted one of the rockets, while the second landed inside the Gaza Strip. The attack triggered sirens in Sderot, as well as the the communities of Ivim, Nir Am and Erez in the Sha'ar Hanegev region of southern Israel, according to the Israel Defense Forces.
"One launch was spotted from the Gaza Strip, which was shot down by air defense soldiers," the IDF said in a statement.
No injuries or damage were reported in the rocket attack. The IDF did not immediately retaliate to the launches.
Video footage (above) from a surveillance camera inside Israel showed the two rockets being fired from an area near the border.
Read More: Times of Israel