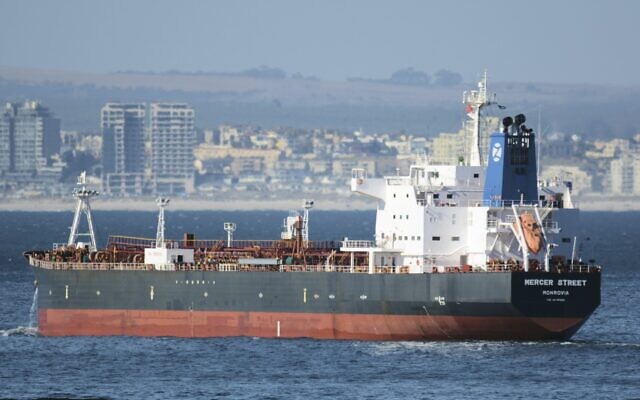 2 crewmen slain in strike on Israeli-operated ship; Jerusalem said to blame Iran
Two crewmen, a British and Romanian national, died in an attack on an oil tanker operated by an Israeli-owned company off the coast of Oman on Thursday night, the company said.
"With profound sadness, we understand the incident onboard the M/T Mercer Street on 29 July, 2021 has resulted in the deaths of two crew members on board," Zodiac Maritime said in a statement on Friday afternoon.
A an unnamed US official told the Associated Press it appeared that a so-called "suicide drone" was used in the attack. Iran and Yemen's Tehran-backed Houthi rebels have employed "suicide" drones in the past, unmanned aircraft loaded with explosives that detonate on impact with a target.
An unnamed senior Israeli official cited by Channels 12 and 13 news said the Romanian fatality was apparently the captain, while the British man was a security guard.
"This is an Iranian terror attack that killed two innocent men, harming international shipping," the official said.
Read More: Times of Israel