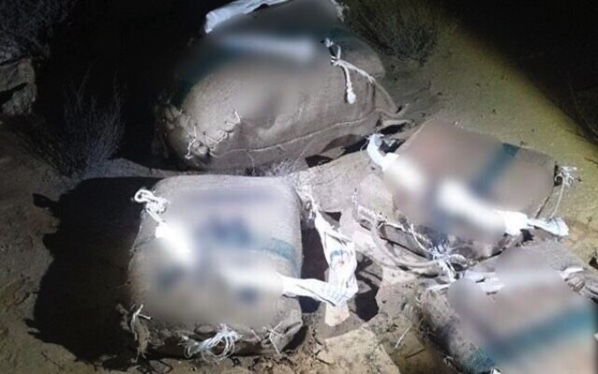 In The News
2 border guards lightly hurt by friendly fire while trying to thwart drug-smuggling
Two Border Police officers were lightly wounded after they were mistakenly identified by soldiers as drug-runners in a firefight during a massive overnight smuggling operation on the Egyptian border, the Israel Defense Forces said Thursday.
According to an IDF spokesperson, there were at least nine smuggling attempts along the frontier overnight, making it "one of the most active nights on the Egyptian border in recent memory."
On a sometimes nightly basis, Egyptian smugglers attempt to pass contraband over the border — mostly marijuana from grow houses in the Sinai Peninsula, but sometimes harder drugs like heroin — to Israelis, who collect the packages and sell the drugs in Israel.
The IDF and Israel Police seized some 400 kilograms (880 pounds) of drugs, worth an estimated NIS 8 million ($2.5 million), over the course of the night, one of the largest busts in at least the past year, the military said. No arrests were made, however.
Earlier this month, the IDF seized some 100 kilograms of drugs that had been thrown over the border from Egypt, and in December, soldiers captured 120 kilograms of drugs, according to the IDF.
Read More: Times of Israel