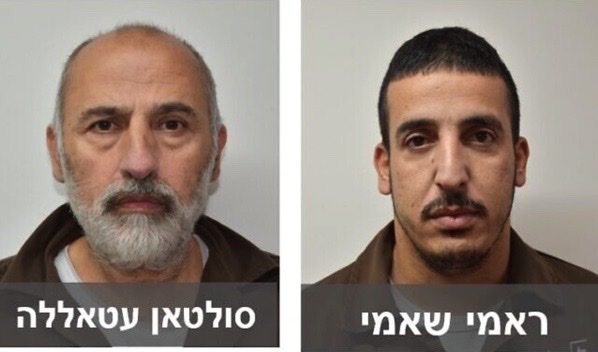 In The News
2 Arab Israelis tried to smuggle guns, plan kidnapping for Hezbollah — Shin Bet
Two Israeli residents of the Galilee were arrested last month for operating on behalf of the Lebanese terror group Hezbollah or under orders from Iran, the Shin Bet security agency announced on Sunday.
The two men, Sultan Atallah, 55, from Yarka, and Rami Shammi, 33, from Jadeidi-Makr, have both been convicted in the past of drug smuggling from Lebanon, the Shin Bet said.
The two men were in contact with a Lebanese drug smuggler in Turkey who is connected to Hezbollah and has previously been jailed in Israel, the agency said.
In November, the pair met with the Hezbollah operative and were allegedly asked to smuggle weapons into Israel and stash them for other Hezbollah operatives in Israel to find.
They were also asked to lay the groundwork for carrying out terrorist attacks in Israel, identify sensitive sites for Hezbollah to aim missiles at, and carry out a kidnapping in Israel.
Read More: Times of Israel