Incitement
19 Palestinians arrested in fresh Temple Mount clashes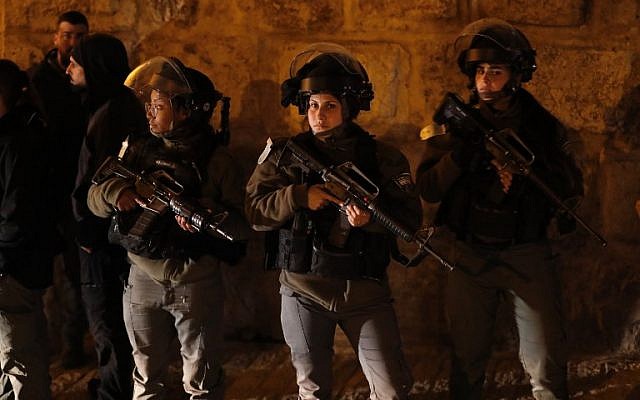 Palestinian worshipers clashed with Israeli police on Jerusalem's Temple Mount on Tuesday, trying to force their way into an area of the flash-point holy compound that has been closed for years. Police said 19 Palestinians were arrested.
The incident follows a similar confrontation on Monday in which Palestinians tried to break the gate that Israel placed on the closed area last week after the Muslim Waqf religious council broke into the area and held prayers there.
The Gate of Mercy, or Golden Gate, was sealed by Israeli authorities in 2003 because the group managing the area had ties to Hamas, and it has been kept closed to stop illegal construction work there by the Waqf, which Israeli officials believe has led to the destruction of antiquities from periods of Jewish presence in the area.
Israeli police responded by summoning the head of the Waqf, Sheikh Azzam al-Khatib al-Tamimi, for questioning, but the summons was later canceled, apparently following pressure from Jordan, according to the Haaretz daily.
The closure drew an angry rebuke from Amman, with a letter from the Jordanian foreign ministry to its Israeli counterpart calling the closure a violation of the status quo and demanding the reopening of the gates and the removal of all Israeli security forces.
In an English-language statement on Tuesday, the office of Palestinian Authority President Mahmoud Abbas accused Israel of attempting to impose a "division" of the mosque compound.
Read More: Times of Israel