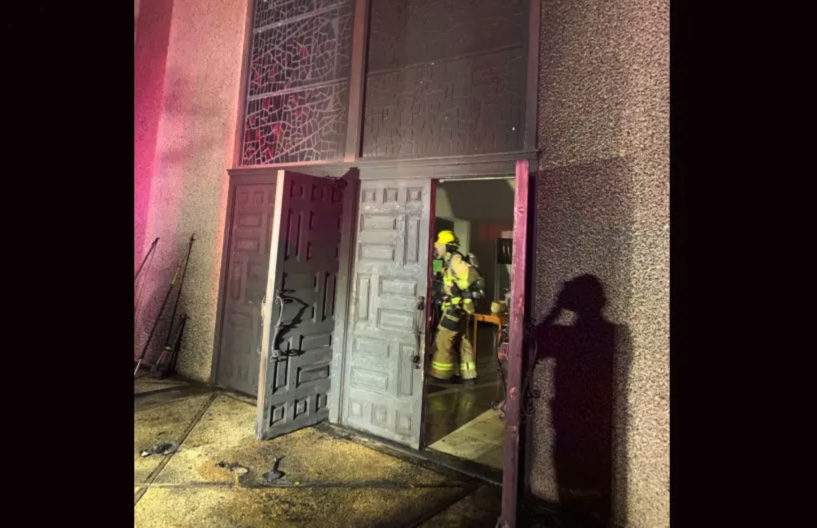 In The News
18-year-old suspect arrested in Austin synagogue arson case
A suspect has been arrested related to a fire set at an Austin synagogue, Congregation Beth Israel, on Oct. 31.
Franklin Barrett Sechriest, 18, was arrested Wednesday by arson investigators with the Austin Fire Department. Investigators identified Sechriest using surveillance footage that showed the license plate on the car he allegedly used to get to the synagogue.
The fire, set on Halloween night, caused an estimated $25,000 of damage to the building, according to the Austin Fire Department. According to a donation page on the synagogue's website, the fire destroyed the synagogue's carved wooden doors, damaged the building's stained glass windows and caused smoke damage throughout the sanctuary.
The Austin Fire Department had appealed to the public to help identify the suspect, who they described as a white male. Video showed the man carrying a 5-gallon jerry can container, likely with the liquid accelerant used to set the fire at the entrance of the synagogue.