Israel Defense Force (IDF)
15 killed in Israeli strikes against Iranian and Hezbollah targets in Syria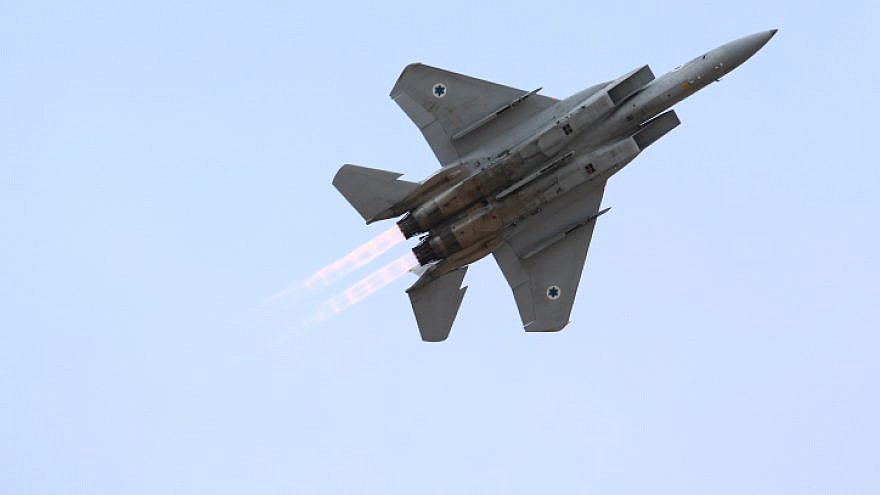 (July 1, 2019 / JNS) Israeli warplanes attacked multiple targets in Syria early Monday morning, killing at least nine Syrian and Iranian military personnel and at least six civilians, according to the UK-based Syrian Observatory for Human Rights. Reports indicated tens of wounded.
Israeli jets and naval gunships targeted at least ten sites around Homs and Damascus, as well as the Syrian border with Lebanon, with Syrian air defense forces opening fire on Israeli missiles. Targets included the Jamraya research facility—considered one of the most important research facilities in the country—and Hezbollah and Iranian bases.
According to Syrian state news, children and one infant were among the casualties in Sahnaya, southwest of Damascus.
"A military source said that the army air defenses confronted hostile missiles launched by Israeli warplanes at midnight from Lebanese airspace towards some of our military sites in Homs and the [area] of Damascus," SANA reported.
Lebanon's Al Mayadeen television reported damage in Al-Kiswah near Damascus, a location which had previously been targeted by Israel and which contains a weapons depot.
The attack came just hours after Israeli intelligence company ImageSat confirmed that Russian S-300 air-defense batteries were fully operational near the town of Masyaf in northern Syria.
Read More: Jewish News Syndicate