Israeli Society
130-strong Israeli rescue team arrives in Brazil as dam collapse toll hits 58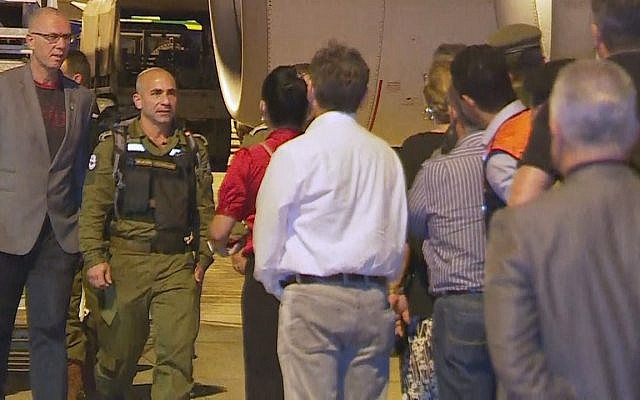 An Israeli Defense Force search-and-rescue team landed in Brazil late Sunday evening to join forces with local rescue crews who are searching for hundreds of people missing in the wake of a catastrophic dam collapse.
The Civil Defense office in Minais Gerais state on Sunday raised the confirmed death toll to 58, with up to 300 people still unaccounted for following the avalanche of iron ore waste from a mine Friday.
The Israeli team of some 130 conscripted and reservist soldiers landed on a specially chartered El Al flight at Belo Horizonte International Airport in South Western Brazil late Sunday.
The team was greeted on the runway by the governor of  Minas Gerais, Romeu Zema. The heads of the delegation immediately began talks with local officials in charge of the rescue to coordinate efforts, according to the Foreign Ministry.
The delegation is mostly made up of military search-and-rescue specialists and medical officers and also includes members of the Israeli Navy's Yaltam scuba unit, as the military expected a significant amount of underwater missions in the flooded region.
They are expected to begin work on Monday morning.
"Following a situational assessment and discussions with local officials, it emerged that search and rescue is the main need at the Brazilian disaster site," the Israel Defense Forces said in a statement.
The army said the search-and-rescue teams would use radar, underwater sonar, cellular detection systems and drones to locate the missing people.
Read More: Times of Israel