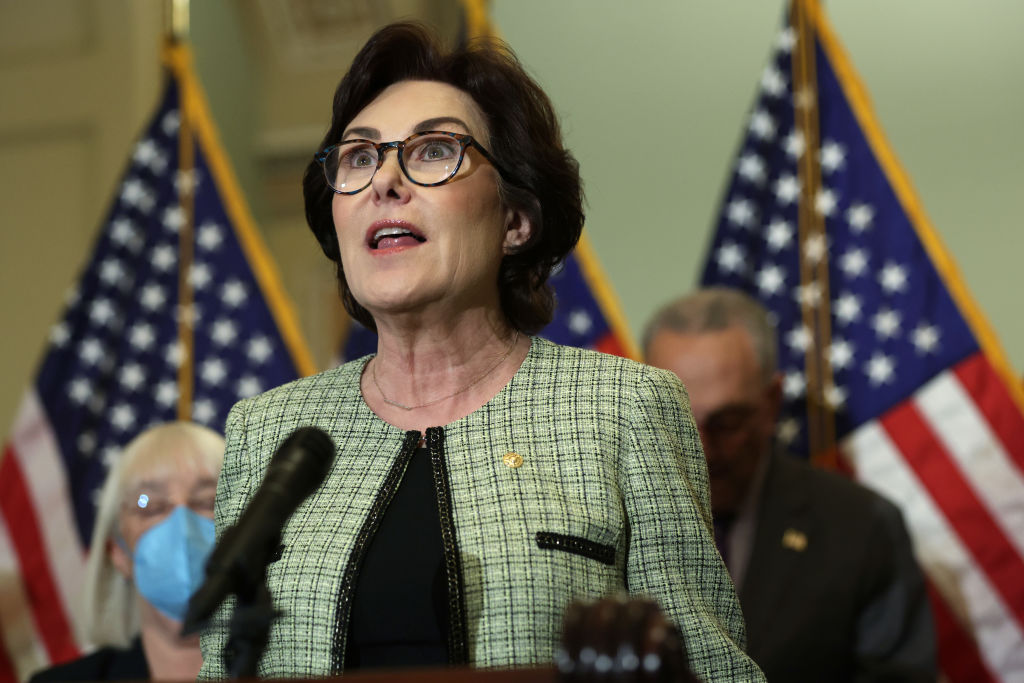 Antisemitism
In The News
125 lawmakers call for interagency antisemitism task force, coordinator
A bipartisan group of 125 lawmakers urged President Joe Biden on Monday to establish a  "whole-of-government" approach to antisemitism, the broadest call yet for such a unified plan to combat spiking antisemitism across the country.
In a letter to Biden, the lawmakers suggest that the administration establish an interagency task force to combat antisemitism, led by an official with the rank of assistant secretary or higher, and develop a "National Strategy to Combat Antisemitism."
The communique, organized by the chairs of the bipartisan Senate and House antisemitism task forces — Sens. Jacky Rosen (D-NV), James Lankford (R-OK) and Reps. Kathy Manning (D-NC) and Chris Smith (R-NJ) — includes 33 Senate and 92 House signatories.
"Combating a growing threat of this magnitude, particularly here at home, requires a strategic, whole-of-government approach," the letter's signatories argue. "Antisemitic voices, inciting hateful and violent action, are finding new audiences, with anti-Jewish conspiracies gaining traction across the globe and through social media."
Read More: Jewish Insider