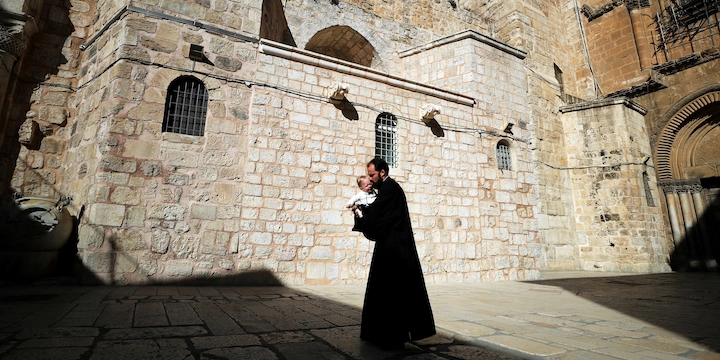 In The News
120,000 Pilgrims Expected in Israel Over Christmas Week
Some 120,000 Christian pilgrims are expected to visit Israel over Christmas week, the country's Ministry of Tourism announced Tuesday.
While pilgrims typically constitute 20 percent of tourists to Israel, that number is expected to increase to 40 percent during the Christmas period, according to the ministry.
Free roundtrip transportation will be offered between Jerusalem and Bethlehem for those interested in participating in celebrations on Christmas eve and the afternoon of Christmas day.
While the figure represents a dip from the number of pilgrims visiting Israel during Christmas week before the Covid-19 pandemic — about 135,000 in 2018 and about 150,000 in 2019 — the ministry has been expressing optimism over the recovery of incoming tourism.
Read More: Algeminer