In The News
12 soldiers wounded, 1 seriously, in suspected terror car-ramming in Jerusalem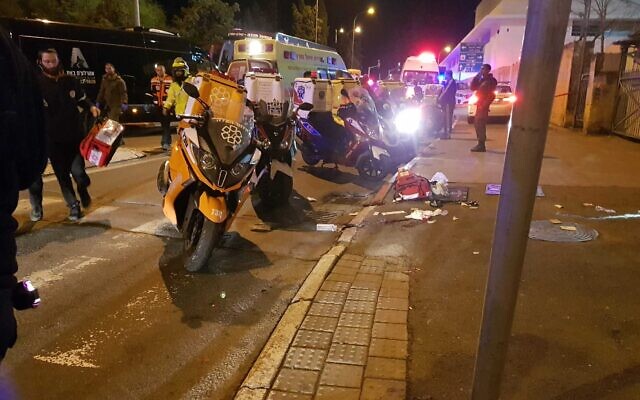 At least 12 soldiers were wounded, including one seriously, in a suspected car-ramming terror attack in Jerusalem early Thursday morning, police and medics said.
The incident occurred shortly before 2 a.m. on Jerusalem's David Remez Street near the First Station, a popular entertainment hub. Police said the driver of the vehicle fled the scene and "a large force of officers were carrying out searches."
The car was later found abandoned in the town of Beit Jala outside Bethlehem, but the driver remained at large as of Thursday morning, police said.
The military initially barred publication of the fact that the victims were soldiers until the families of the wounded could be notified.
Read More: Times of Israel