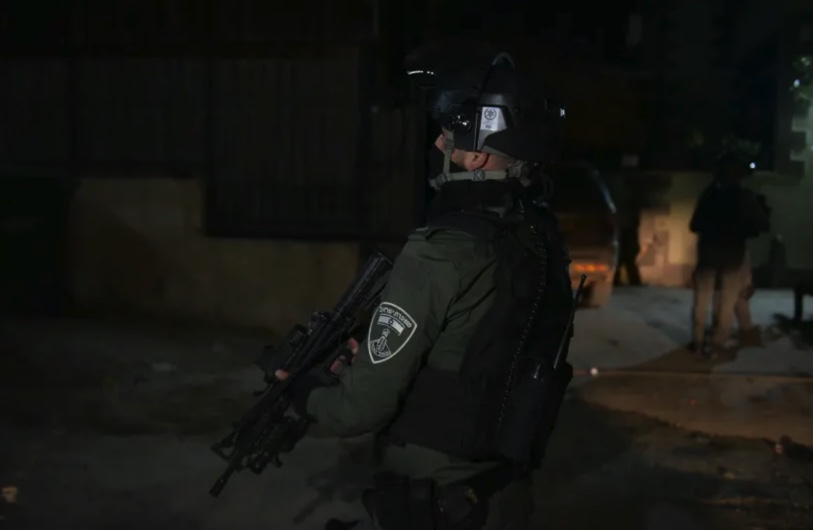 Issues
12 ISIS supporters arrested in Arab towns after Hadera attack
12 ISIS supporters and members were arrested in the Wadi Ara area of northern Israel and in Nazareth on Monday night, after two terrorist attacks were carried out by ISIS-affiliated terrorists in Hadera and Beersheba in the past week.
Items which may serve as evidence of the suspects' affiliation with ISIS were seized by Border Police, Israel Police and Shin Bet officers who stormed the homes of the suspects.
Altogether, 31 homes and locations were searched by security forces on Monday night.
Police were placed on the highest level of alert across the country on Monday, a day after two ISIS-affiliated terrorists shot and killed Border Police officers Yazan Falah and Shirel Aboukrat in Hadera. Last week, a Bedouin Israeli stabbed four Israeli civilians to death in Beersheba.
The terrorists in the Hadera attack were identified as Arab-Israelis from Umm el-Fahm. Many police raided the city on Sunday night. They arrested five suspects from Umm el-Fahm and other locations and seized weapons and ammunition while searching homes. Rings and books connected to ISIS were also seized in the raids.
Read More: The Jerusalem Post