Iran
Talking Points
Talking Points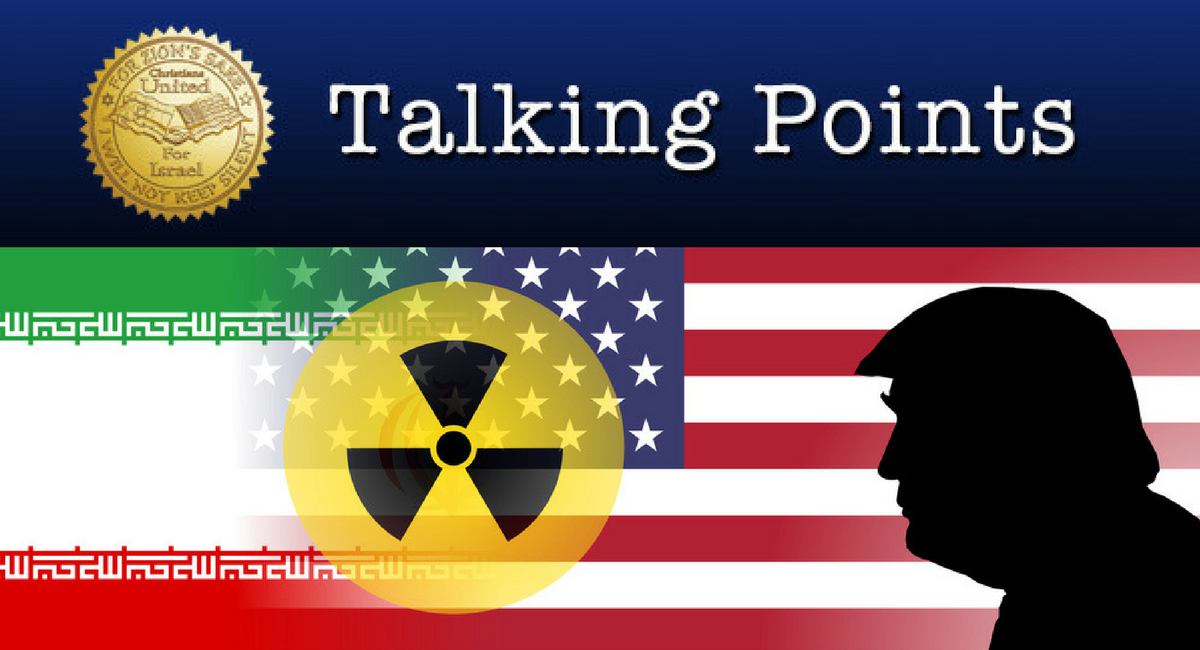 We Applaud President Trump for not Recertifying the Iran Deal
Today was a good day for all of us who opposed the dangerous deal with Iran.
President Trump announced that he would not recertify the Iran nuclear accord.  He also noted that if Congress does not act to fix the serious flawed in this agreement, he will exercise his power as president to terminate the deal.
President Trump also used this opportunity to remind the nation and the world that the Iran agreement has failed to accomplish its larger goals.  We were told that this deal would moderate the Iranian regime and bring it back into the family of nations.  But as the President noted, the exact opposite has happened.  An emboldened and enriched Iran has escalated it support for terror, its regional aggression, and its ballistic missile development.
Finally, President Trump announced that he would take steps to sanction Iran's Islamic Revolutionary Guard Corps — the elite that act as the tip of the Iran's terrorist spear.
We applaud President Trump for his clarity and his courage.  And we welcome the long overdue shift in our Iran policy that he launched today.