Hamas
45 years later, memorial to victims of Munich massacre to be unveiled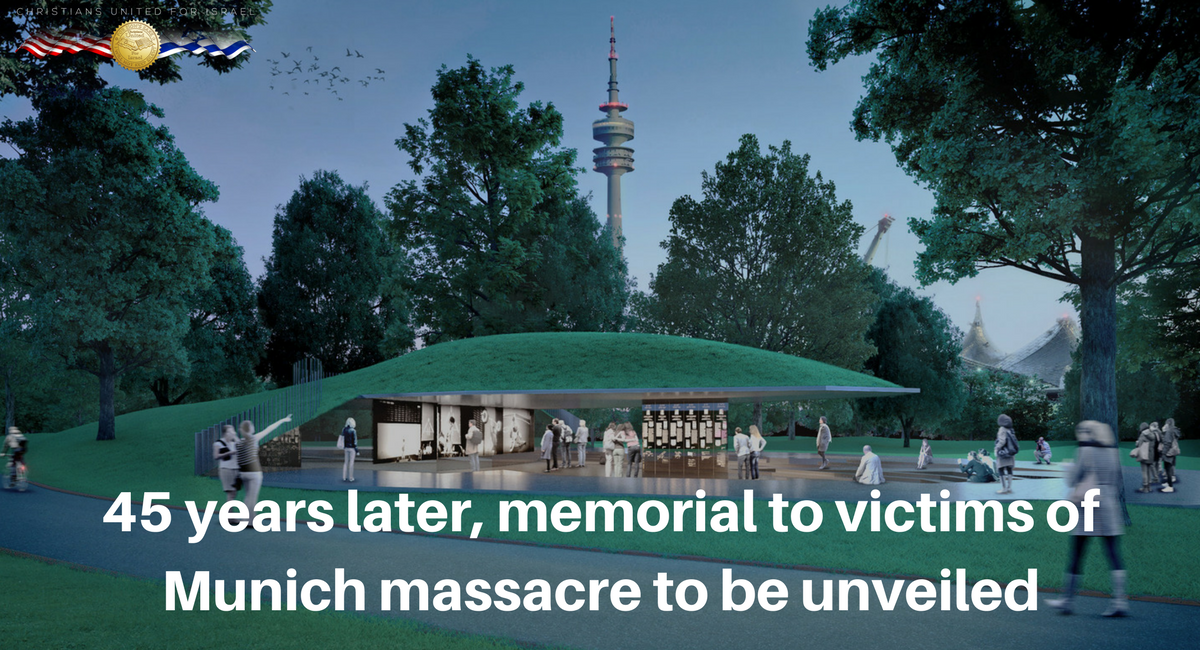 A memorial to the 11 Israeli athletes murdered by terrorists at the 1972 Munich Olympics is to be unveiled on Wednesday, a day after the 45th anniversary of the attack.
The memorial is the result of a decades-long campaign by relatives of the victims of the massacre for a permanent memorial to the athletes at the site of the September 5, 1972 attack.
"There are no happier people, no more satisfied people, than us," said Ankie Spitzer, the Dutch-born wife of Israel's slain Olympic fencing coach Andrei. "It took 45 years, but like I tell my kids, if you have a dream, pursue it, if you feel that it is just."
Among those attending the ceremony Wednesday will be President Reuven Rivlin, who left for Germany Tuesday.
"The center which we will inaugurate must carry a message for the whole world: There can be no apologizing for terror," Rivlin said before taking off for Germany on Tuesday.
In the 1972 terror attack, 11 Israelis were taken hostage by the Black September Palestinian terror group. Two of the Israelis were murdered in the Olympic village and the nine others were executed at the airport; a German policeman was killed in a shootout with the terrorists