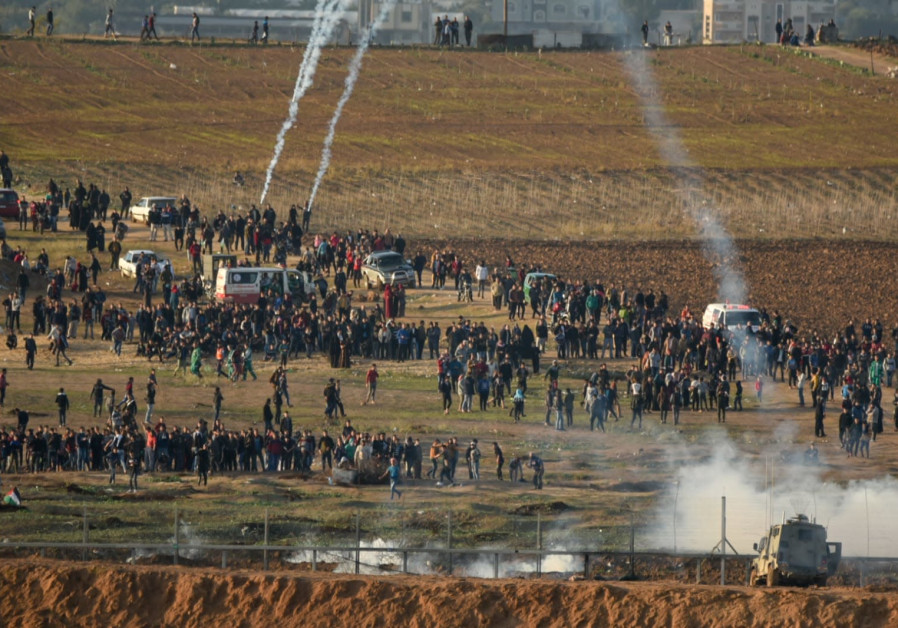 Hamas
10,000 Palestinians riot along the Gaza border, IDF fires back
More than 10,000 Palestinians have gathered to protest along the Gaza border, as part of the March of Return on Friday, 6 Palestinians injured, according to the Palestinian Health Ministry.
The Palestinians have been setting tires aflame, and hurling rocks and explosive devices at IDF forces along the border. Troops responded with crowd dispersal measures, as well as live fire, in accordance with IDF rules of engagement.
Six Palestinians were injured, according to Palestinian Health Ministry reports.
"The Israeli government's latest actions are a declaration of war against prisoners," Ismail Radwan, a Hamas official in the Gaza Strip announced during the riots.
Radwan's words were aimed at Interior Minister Gilad Erdan's decision to lower the prison conditions for terrorists to make them as rigid as possible while still respecting international law.
"I have been saying since June 2018 that there is no escape from delivering a fatal blow upon Hamas, yet Netanyahu and the Cabinet prevented that from happening time and time again," Former Defense Minister Avigdor Liberman wrote on Facebook in response to the riots on the border. "Every time I wanted to act against Hamas, has been prevented, by the same people who claim in front of the media how they would treat Hamas 'with an iron fist' if they were in my position."
Read More: Jerusalem Post