Palestinian Authority
10,000 Palestinians mark 'Nakba day' on Gaza border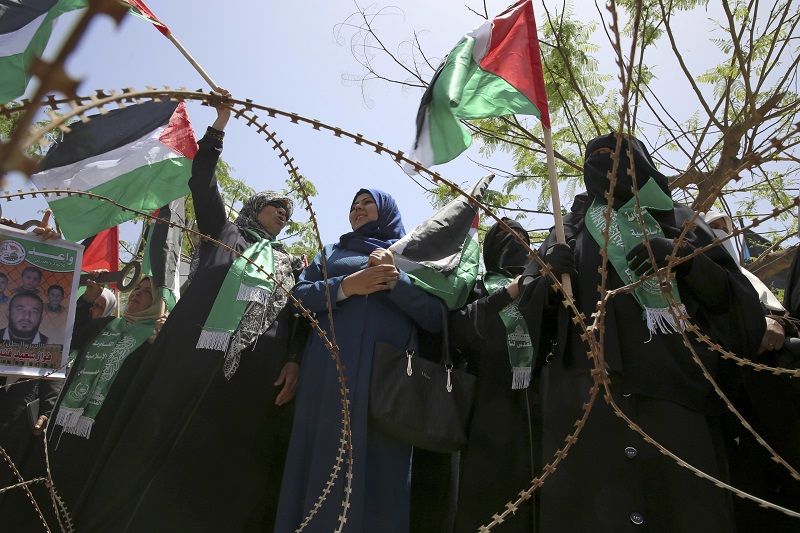 According to the IDF, several attempts were made to breach the border fence, while some demonstrators threw explosive devices at the fence.
Gaza's health ministry said 60 Palestinians were injured in clashes with IDF.
In Israel, a fire broke out in Kibbutz Alumim near the border as the result of a suspected fire bomb sent over the fence.
On Tuesday, IDF said that Gaza's Hamas rulers cancelled school in the enclave on Wednesday so that Palestinian children could participate in "violent riots" on the border for Nakba Day.
In a follow-up message, the IDF tweeted that weather in Gaza is set to be around 80 degrees Fahrenheit on Wednesday, posing "a danger to children, who are susceptible to dehydration & heat-stroke."
"We call on Hamas to keep their children in school & not endanger them at the riots," the IDF said in a follow-up message.
Security forces and Israeli residents of southern border communities are nonetheless preparing for thousands of Palestinians to gather at different points on the fence, where troops have reportedly been issued strict open fire protocols as Israel seeks to maintain calm while international visitors take part in the Eurovision song contest in Tel Aviv this week.
Read More: i24news