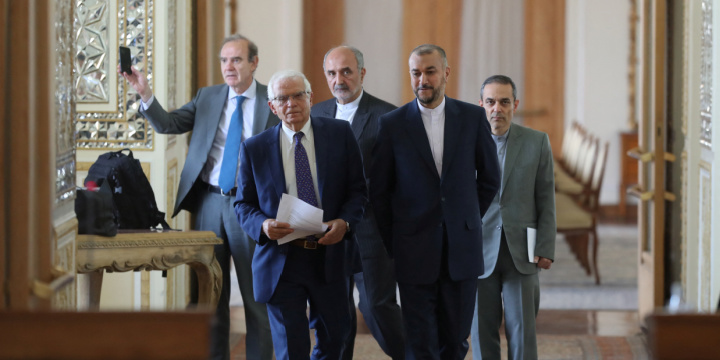 Issues
100 EU Parliamentarians Sign Letter Calling for Iranian Revolutionary Guard Corps Terrorist Designation
More than 100 members of the European Parliament on Wednesday signed a letter calling for the European Union to designate the Iranian Revolutionary Guard Corps (IRGC) in its entirety as a terrorist organization, as world powers continue to ratchet up rhetoric against the Iranian regime.
The letter, sent to the EU High Representative for Foreign Affairs and Security Policy Josep Borrell, says that the EU's current measures against Iran are "by far not enough." Currently, the EU has only imposed sanctions on the IRGC's Aerospace Force.
"The Iranian people are facing a relentless regime, while merely wanting to exercise their universal, basic human rights," the letter reads. "This violent repression of millions requires a firm and strong European response."
Iran's violent crackdown on protesters and its support for Russia's war in Ukraine has prompted US officials to allege that the regime may be "contributing to widespread war crimes" in Ukraine. Ukrainian defense officials say that Iran has so far sent Russia more than 2,000 drones that have been used both on the battlefield and in indiscriminate attacks against Ukrainian cities and civilian infrastructure.
Read more: the algemeiner