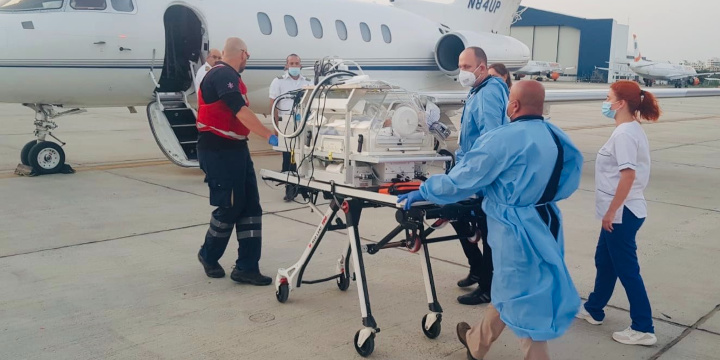 In The News
10-Day-Old Syrian Baby Flown to Israel for Lifesaving Heart Surgery
A 10-day-old Syrian baby was flown from Cyprus to Israel for life-saving medical treatment, it was announced on Thursday.
Israeli Ambassador to Cyprus Sammy Revel tweeted that the baby had been taken by emergency air ambulance to Israel for a heart operation at the Sheba Medical Center.
Revel said the operation showed "vital cooperation" between Israel and Cyprus. The transfer was specially approved by the Israeli government.
Read More: Algemeiner