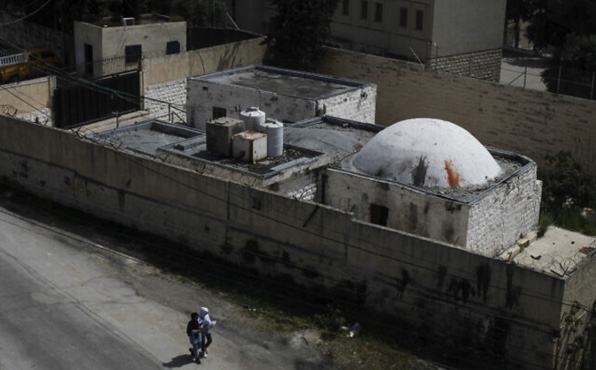 In The News
1 hurt after Israelis come under Palestinian fire at Joseph's Tomb
An Israeli man was injured during an uncoordinated visit to Joseph's Tomb in the West Bank city of Nablus early Friday, after he and several other people came under Palestinian fire, according to Hebrew media reports.
The Israel Defense Forces said a group of four Israelis entered the shrine and were attacked by gunmen as they were leaving. They then attempted to escape in their vehicle, but it overturned, forcing them to leave the car and exit the city on foot.
According to the military, they were picked up by Israeli troops, who administered first aid and were planning to hand the men over to the police.
The IDF conducted a search of the area, according to reports, but it was not immediately clear if the assailants were caught.
Jewish pilgrimages to Joseph's Tomb, located on the outskirts of the West Bank city of Nablus, are generally allowed only once a month and under heavy security. During these visits, Palestinians often throw rocks at the troops and frequently attack them with Molotov cocktails and gunfire.
Read More: Times of Israel