CUFI's Word of The Week – How to Resist the Devil and Make Him Run
CUFI's Word of The Week – How to Resist the Devil and Make Him Run
Resist the devil, and he will flee from you.
— James 4:7
Just as Israel had spent 40 years being tested in the wilderness, Jesus underwent 40 days of fasting in the desert before facing off with the devil. Jesus was successful against Satan's schemes in this showdown because He wielded the power of Scripture, against which the devil is no match (see Matthew 4). After the devil tempted Him three times, Jesus knew He had won and commanded, "Go, Satan!" And the devil fled.
The same Spirit who rested upon Jesus, who then led Him to the wilderness to be tested, empowering Him to defeat the devil with the word of God, lives in us today. This indwelling of the Spirit is what gives us the supernatural power to resist the devil and banish him.
Both James and Peter command believers to resist the devil, promising the devil will run from us. How do we resist the devil? The same way Jesus did: by using the sword of the Spirit, the word of God (see Ephesians 6:10-17). Our sword is the only offensive weapon listed in Paul's description of the armor of God—we use it in self-defense against Satan's attacks, but we also use it to beat the devil and his forces back and banish him from our presence.
Jesus promised that the "gates of hell" cannot prevail against His church. Gates do not attack; they defend. Thus, Jesus's words picture the church coming against the spiritual forces of wickedness—and winning.
This week, walk in victory and wield your sword, the word of God, through the Spirit's power. Whether you are tempted or driven into the desert to be tested, as our Lord was, remember that you can resist the devil successfully. He cannot prevail against us. "The God of peace will soon crush Satan under your feet" (Romans 16:20).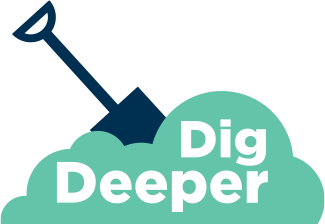 Read: 1 Peter 5:6-10 and Ephesians 6:10-20.