Help CUFI Make Young Christians Pro-Israel For Life! 
Every day, through CUFI on Campus and the Israel Collective, you help CUFI inspire young people to support Israel and the Jewish people.
The passion for Israel and its people lit by CUFI burns brighter and brighter as time goes on. CUFI has seen this phenomenon firsthand as currently 20 of CUFI's staff are CUFI on Campus or Israel Collective alumni. These individuals may or may not have been pro-Israel before experiencing CUFI, but, with your support, CUFI has helped make them pro-Israel for life!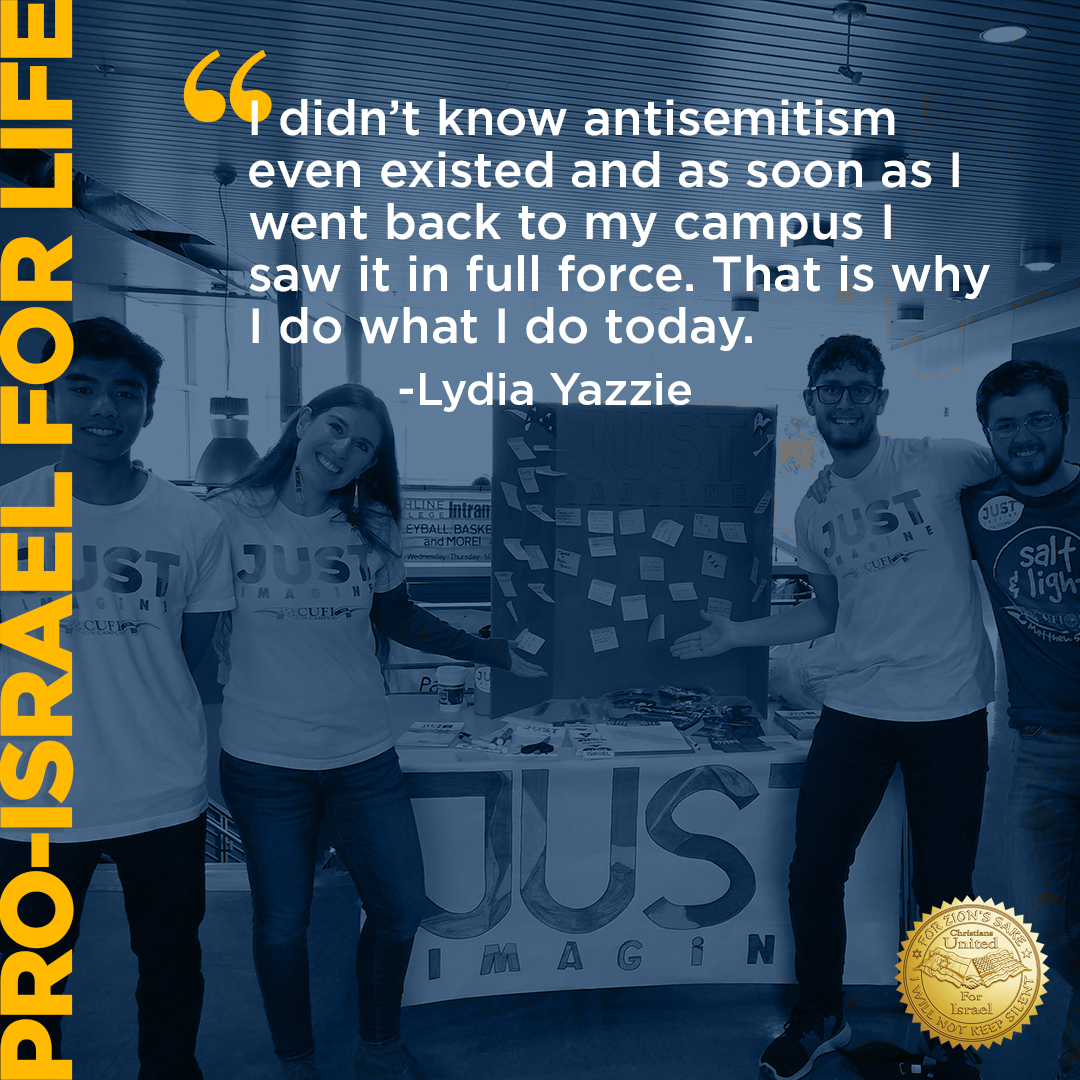 CUFI on Campus Regional Field Organizer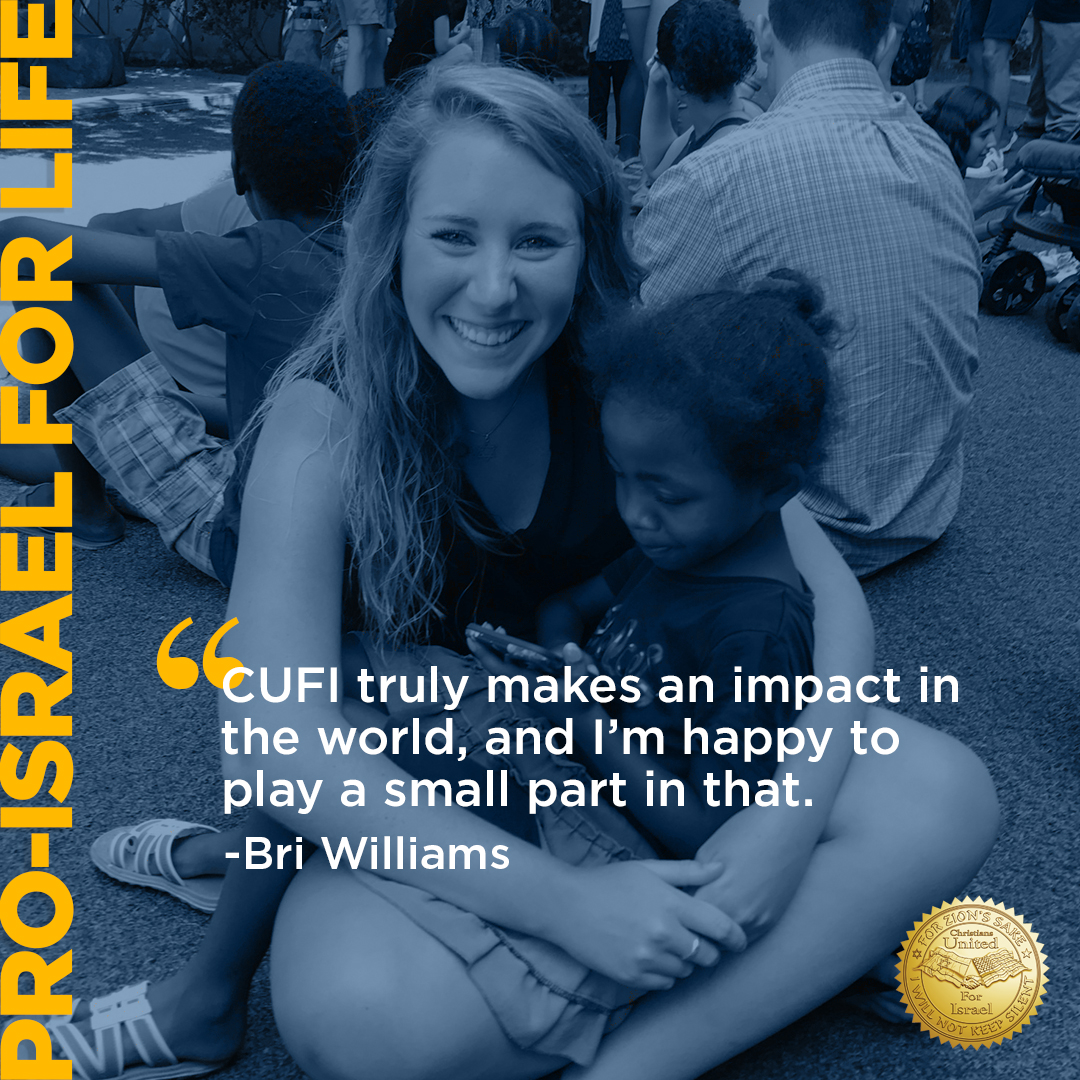 Bri Williams
CUFI Social Media Associate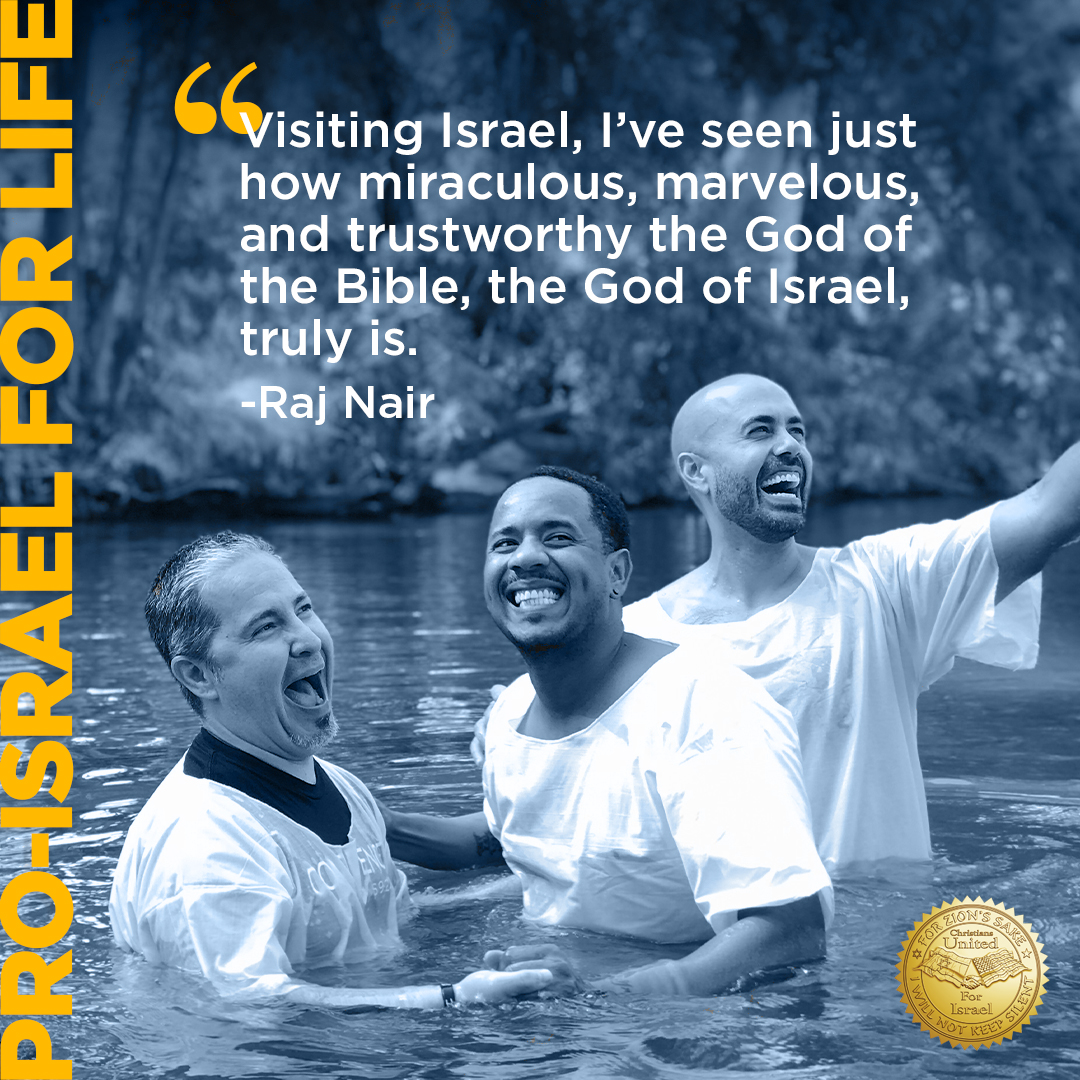 Raj Nair
Israel Collective's Outreach Coordinator Editor
The permanency of their passion and pursuit of CUFI's mission will have a lasting impact on the landscape of Christian Zionism in America for years to come. We could not have accomplished this life-change without God's grace and the generosity of CUFI's donors. 
Help CUFI impact the future of American support for Israel.