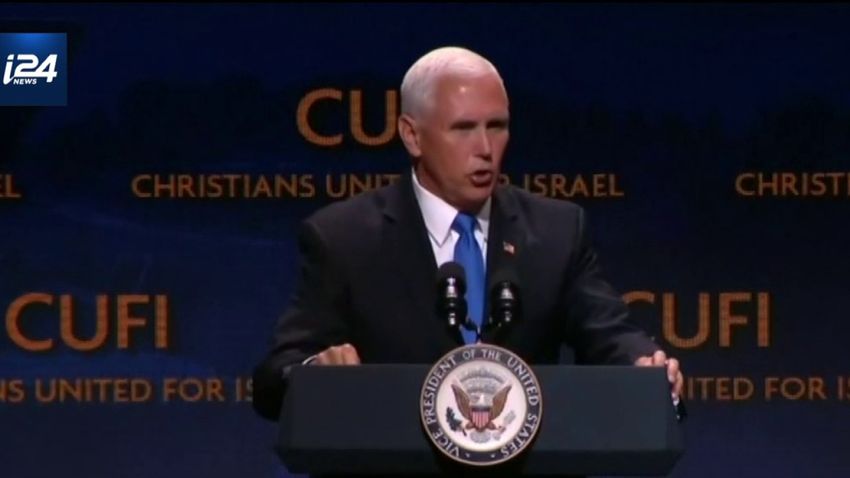 Pence: Iran should not confuse American restraint for lack of resolve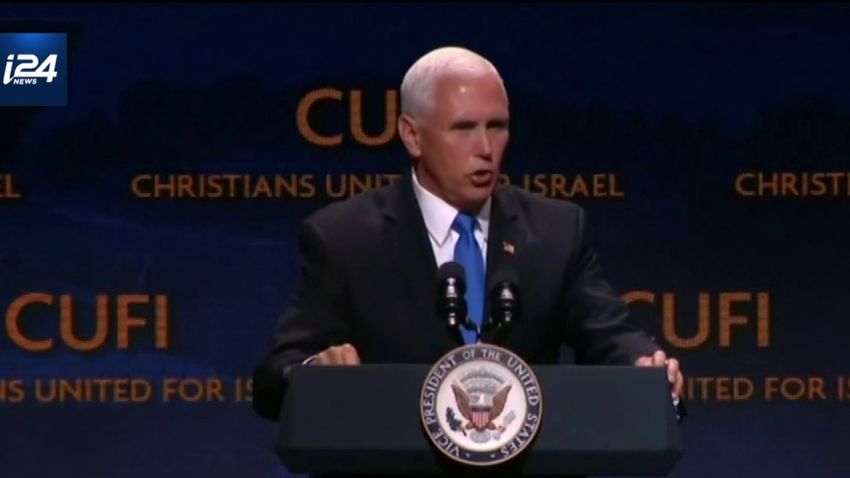 'We hope for the best but the USA and our military are prepared to protect our interests and our personnel'
Vice President Mike Pence warned Monday that the United States and its military are prepared to protect American interests as tensions continue to spiral with Iran.
"Let me be clear: Iran should not confuse American restraint with a lack of American resolve," Pence said in remarks to the "Christians United for Israel" summit, a pro-Israel lobby of evangelical Christians.
"We hope for the best, but the United States of America and our military are prepared to protect our interests and protect our personnel and our citizens in the region," Pence said.
The vice president also said that Washington would continue to put pressure on Iran through sanctions and said the Trump administration will "never allow Iran to obtain a nuclear weapon."
"The United States does not seek a war with Iran. We are willing to talk. We are willing to listen. But America will not back down," Pence had been set to say, according to prepared remarks, but the line did not appear in the live televised address.
Israeli Prime Minister Benjamin Netanyahu appeared via satellite link at the 14th Annual CUFI Summit which draws thousands of pro-Israel Evangelical Christians from across the United States each year.
The Israeli leader also dedicated a portion of his remarks to tensions with Iran, slamming the "terrible" 2015 nuclear deal with world powers which he claimed had paved the way for Tehran to develop a nuclear bomb.
Read more: i24 News