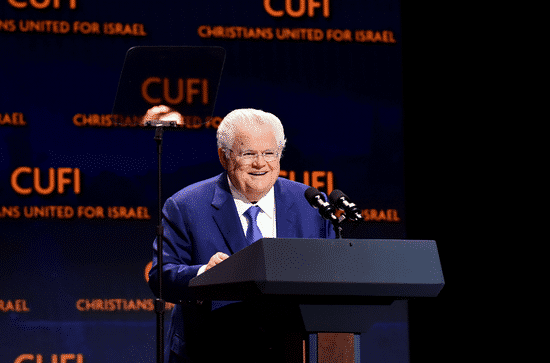 In The Age Of Coronavirus, Christians Keep Celebrating And Supporting Israel
Since 2006, the annual Christians United for Israel (CUFI) summit in Washington, D.C. has been bringing people from around the globe together to hear government insiders, learn from experts, lobby Congress, and rejoice in supporting and celebrating Israel. But in the age of coronavirus, gatherings have been canceled. So CUFI adapted, "virtualizing" its 2020 summit.
"We are witnessing an unprecedented disdain for Israel amongst a vocal minority in Congress and a dramatic uptick in antisemitism across the country," explained CUFI co-executive director Shari Dollinger. "Supporting Israel and combating antisemitism can't afford to wait for the coronavirus to subside. We needed to make sure CUFI members heard from their leaders, and America's leaders heard from CUFI members."
On a recent Sunday night, CUFI took to social media and its website to virtually broadcast "A Night to Honor Israel." The speeches proclaimed support for Israel, particularly the urgent need to combat antisemitism.
"We likewise seek an America where our Jewish brethren feel safe in their synagogues and temples, feel no fear as they walk down the street wearing a yarmulke or a Star of David. We seek to make our country better, and this demands that bigotry and anti-Semitism receive no quarter whatsoever," CUFI founder and pastor John Hagee told tens of thousands of Internet viewers.
Read More: The Federalist