CUFI 2022 Review
For 16 years, CUFI has defended Israel and fought against antisemitism. Your support of CUFI in 2022 alone has made a profound impact on Israel's and America's security and the Jewish people's safety.
For Zion's sake, we will not be silent—not now, not ever!  
The end of the year is a unique opportunity to take stock of all the Lord has done for us—as well as all He has done in and through us on behalf of His Chosen People. This month, we want to celebrate all you have accomplished for Zion's sake through your support of CUFI in 2022. Together, we have educated, engaged, and empowered Americans across the country to stand with Israel and the Jewish people.
WE ARE VERY GRATEFUL THAT A GENEROUS DONOR HAS DECIDED TO MATCH EVERY GIFT TO CUFI UP TO $500,000 UNTIL DECEMBER 31st.
We ask that you consider giving your best gift yet to further CUFI's mission. Every day, your partnership defends Israel and comforts the Jewish people—and it matters now more than ever. For a few more days, you can double your impact for Zion's sake!
Educated
Brought three social media influencers to Poland to witness the horrors of the Holocaust, as well as to the border with Ukraine and on a flight to Israel with 173 Olim, to share the story of Israel with their millions of followers.
Held over 200 grassroots events across the country and over 115 CUFI on Campus events.
Released CUFI's full-length documentary, Never Again? on Amazon Prime
Educated tens of thousands through the CUFI Weekly, our news and analysis program on YouTube.
Expanded CUFI's The Israel Course to include a Teacher's Guide and made it available as an online course with quizzes, tests, videos, and extra resources all in one place.
Released 12 Israel Collective (IC) short films. The IC's short film, Irving's Final Warning, became an "Official Selection" at the International Christian Film Festival. It was also awarded the prestigious status of "Nominee" for Best Short Documentary.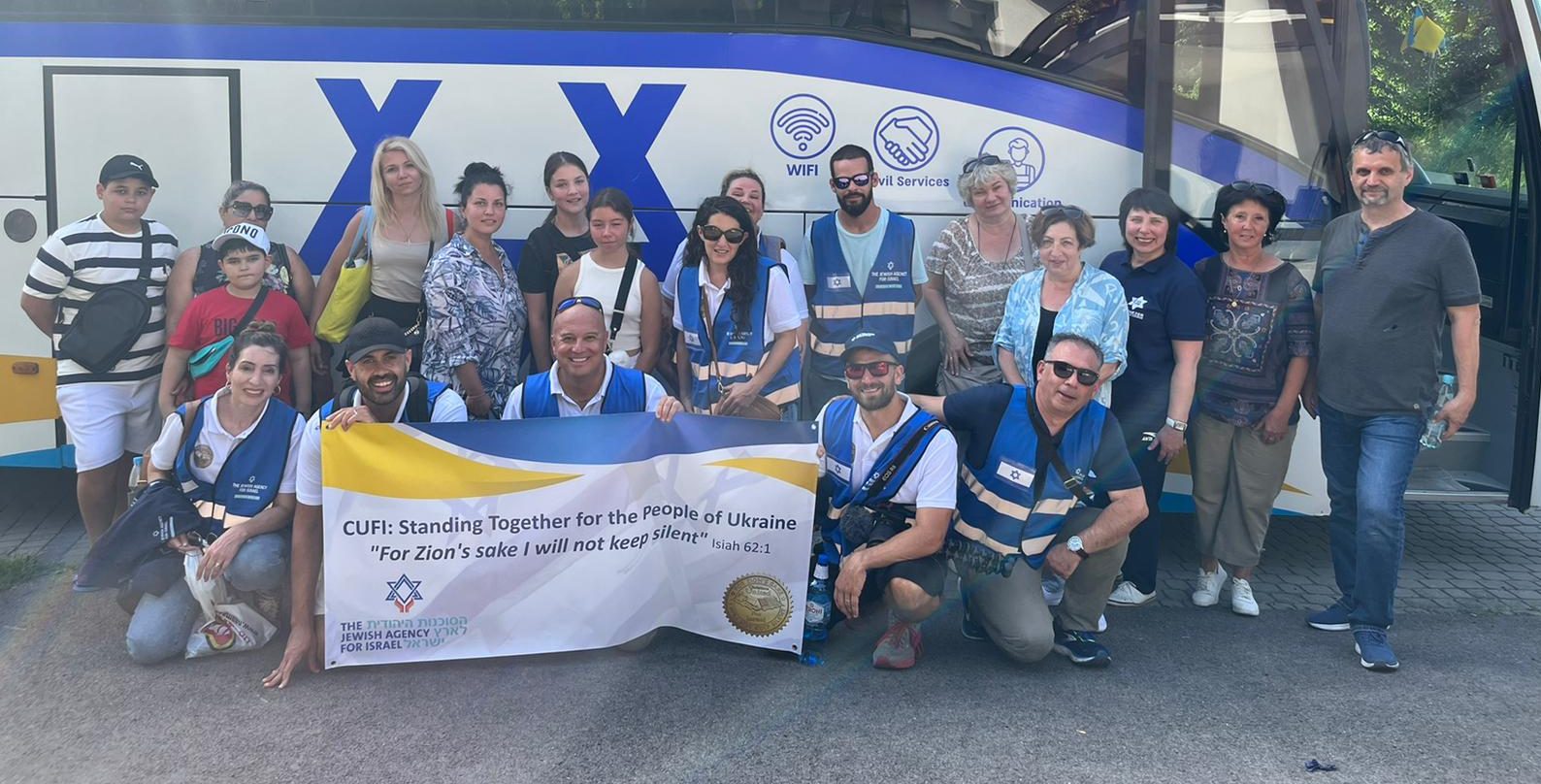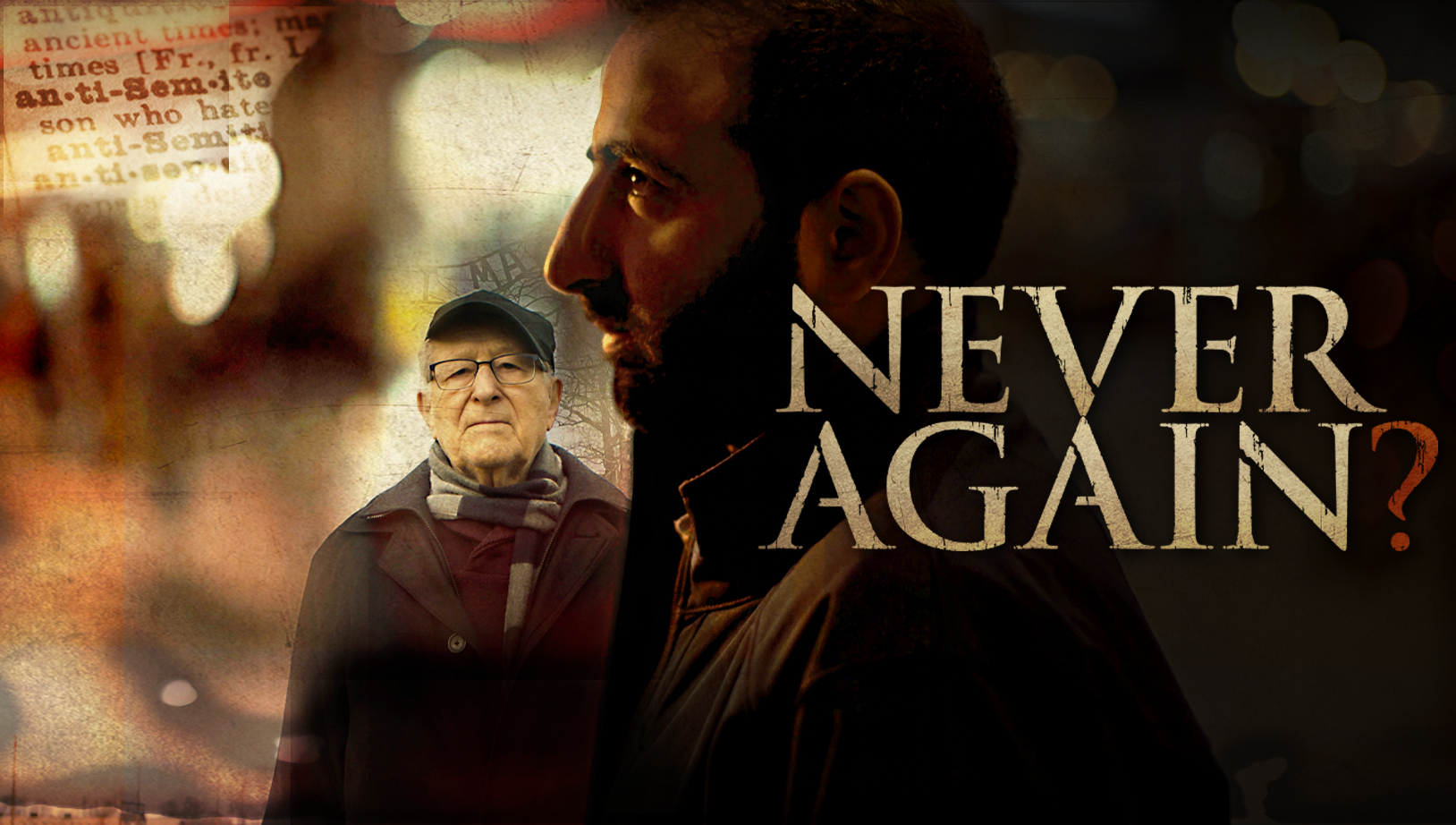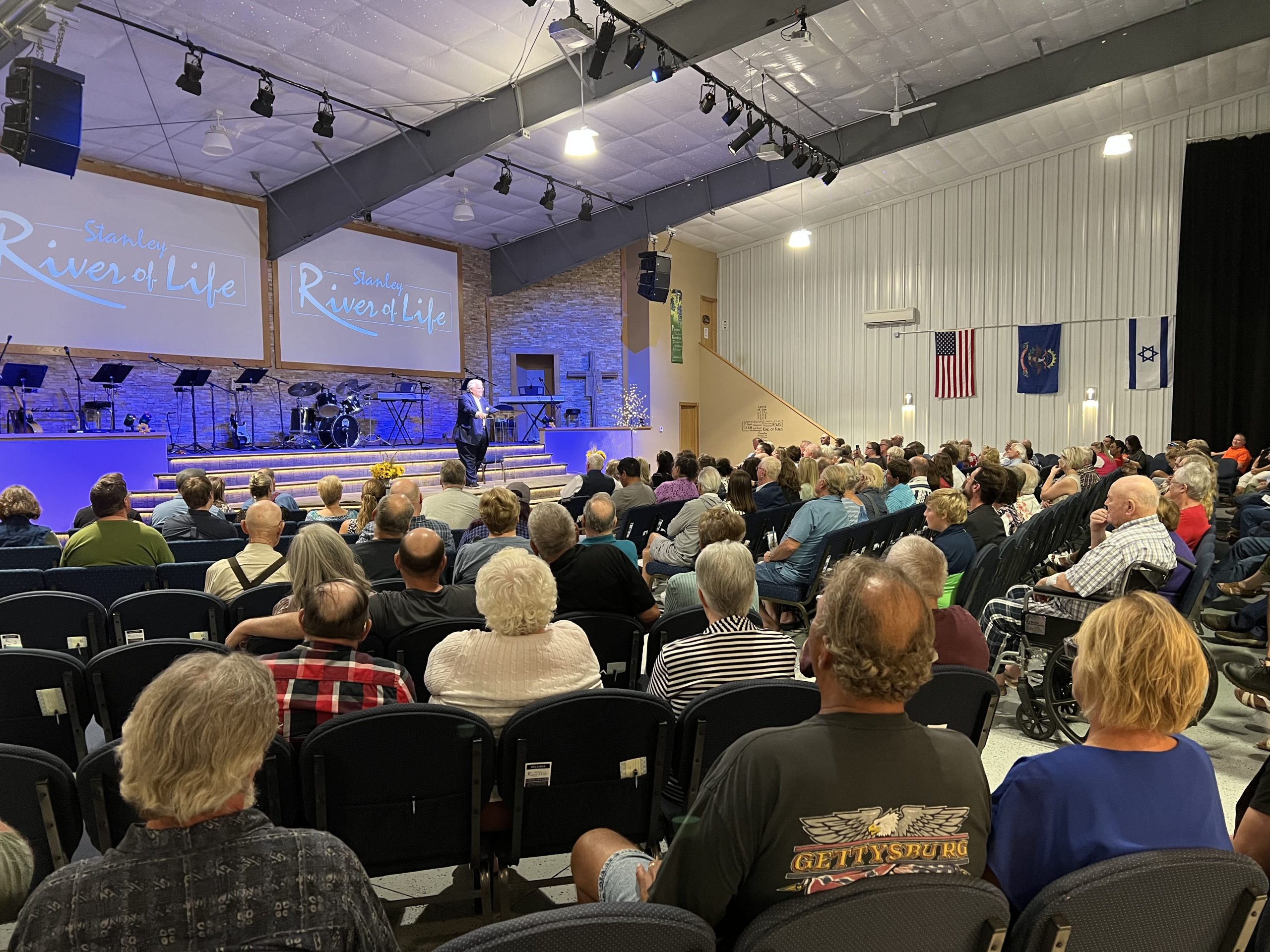 Engaged
Raised $9 million for The Jewish Agency to save Jewish Ukrainians war refugees and help them make a new home in Israel.
Worked to normalize the International; Holocaust Remembrance Alliance's definition of antisemitism, as it came under threat from those who wanted to delegitimize it. As many of you will recall, this was the definition that served as the cornerstone of President Trump's 2019 executive order combatting antisemitism. We set out to see a majority of states acknowledge the definition and have achieved that goal. Presently 27 states and the District of Columbia have acknowledged the supremacy of the IHRA definition and efforts to undermine it have fallen flat.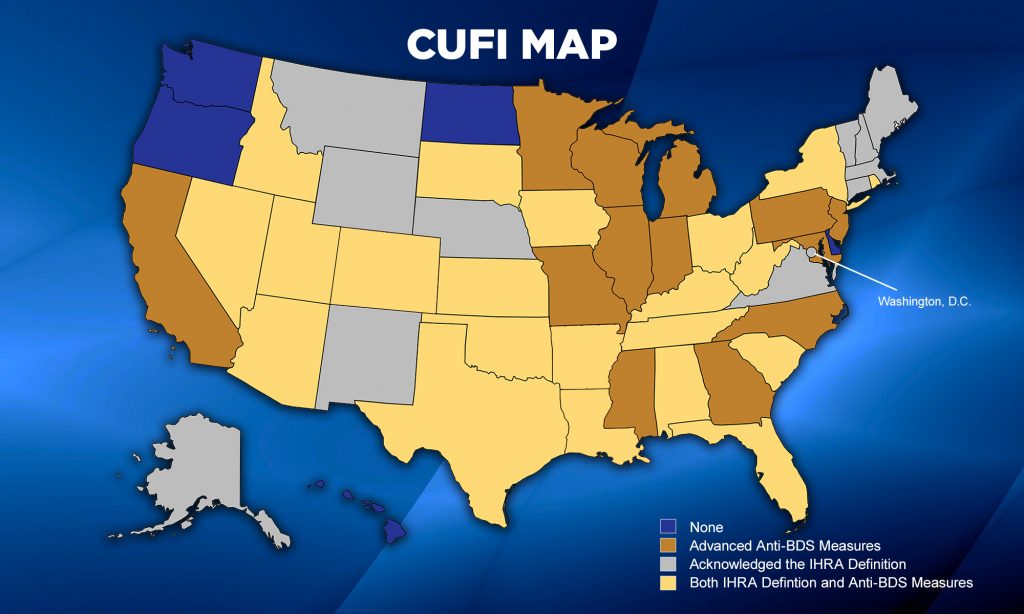 We also continued to fight against the repugnant and antisemitic movement to Boycott, Divest from and Sanction – known as BDS – Israel. Under CUFI's leadership, in 2022, Tennessee became the 34th state in the Union to advance anti-BDS legislation.
But the fight against BDS does not end in state capitols. As some of you may recall, at our 2021 Summit we announced from the stage that Ben & Jerry's planned to boycott Israel. And we said then that their decision would not stand. We fought hard and partnered with allies in the Jewish community and as a direct result of these efforts, the Ben & Jerry's boycott was reversed and the brand's operations in Israel are now owned by a Zionist living in Israel.
In 2022, we successfully advanced Holocaust education mandates by state governments in Oklahoma and Missouri. After a long fight, we also prevailed upon the Louisiana State Board of Education to establish Holocaust education standards in their state. And finally, we built relationships with the Idaho Board of Education that became so strong that our CUFI State Director there, Pastor Dave McGarrah, now sits on the committee that is revising the state's social studies standards for the years to come.
CUFI on Campus shared the truth about Israel and combated anti-Israel bias on 318 campuses. CUFI on Campus played an instrumental role in seeing the IHRA definition advanced at six campuses, with 13 in progress.
Launched the CUFI High School program in 2022. Three CUFI on Campus high school clubs were also officially established.
CUFI's 534 Congressional Liaisons represent 274 congressional districts in all 50 states.
Added full-time Hispanic and Asian American Field Coordinators to our team.
Engaged our more than two million social media followers and millions more on 16 social media channels.
Reached 30.9 million people with the truth about Israel via social media.
Empowered
Held the CUFI Washington Summit in Northern Virginia, during which CUFI members went to the Capital Hill to speak with their Members of Congress on issues related to Israel's security. Attendees also heard from former Ambassador to the UN Nikki Haley, Senators Jacky Rosen, James Lankford, and Ted Cruz, among other esteemed guests.
Launched the first annual CUFI Pastors Conference.
Hosted the Student Advocacy and Leadership Training (S.A.L.T) conference in San Antonio.
Brought our 1,000th Israel Collective participant to Israel.
Brought our 1,500th pastor to Israel.
Implemented CUFI's The Israel Course in private Christian schools and home-school associations across the country.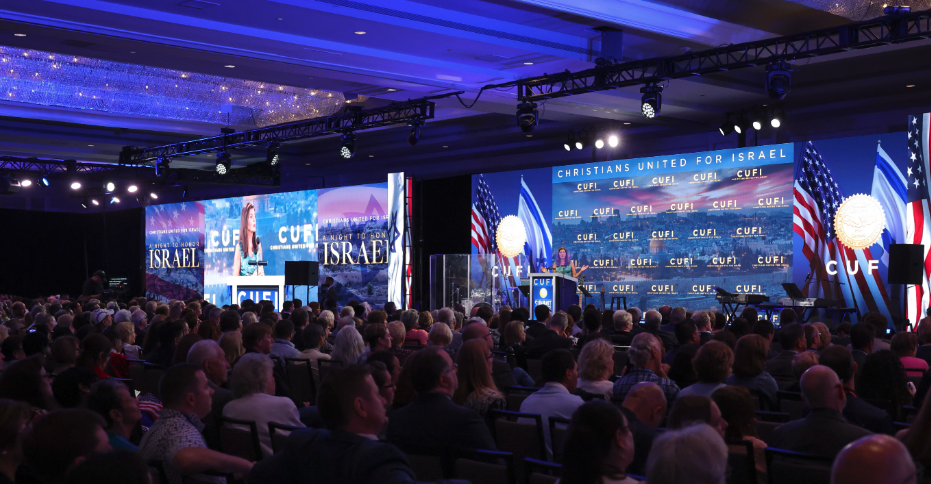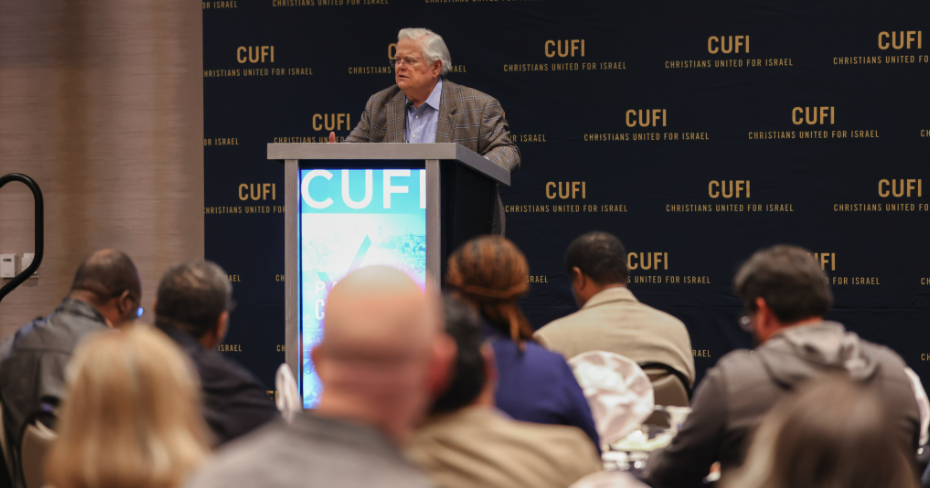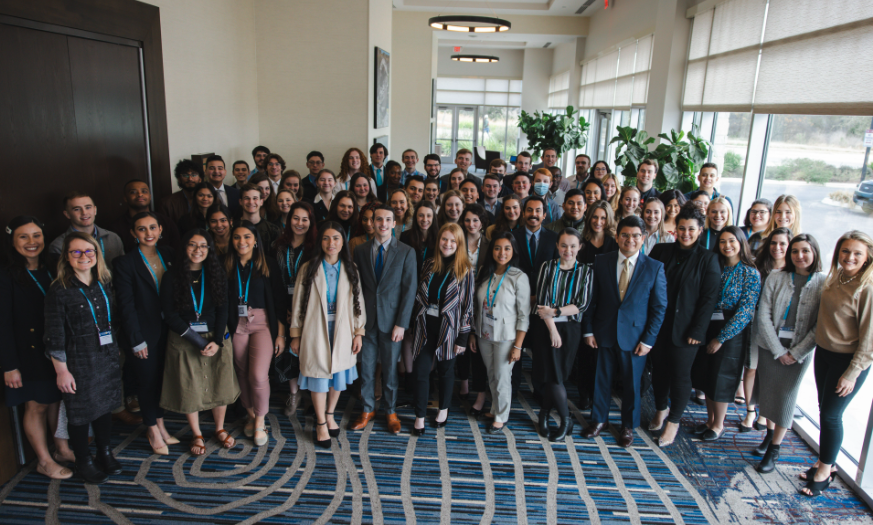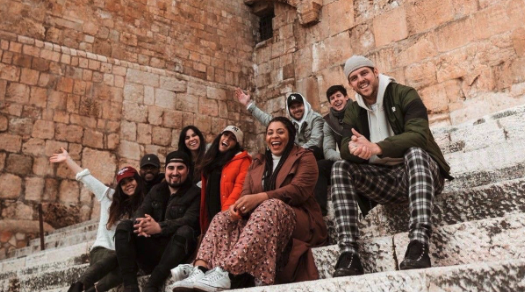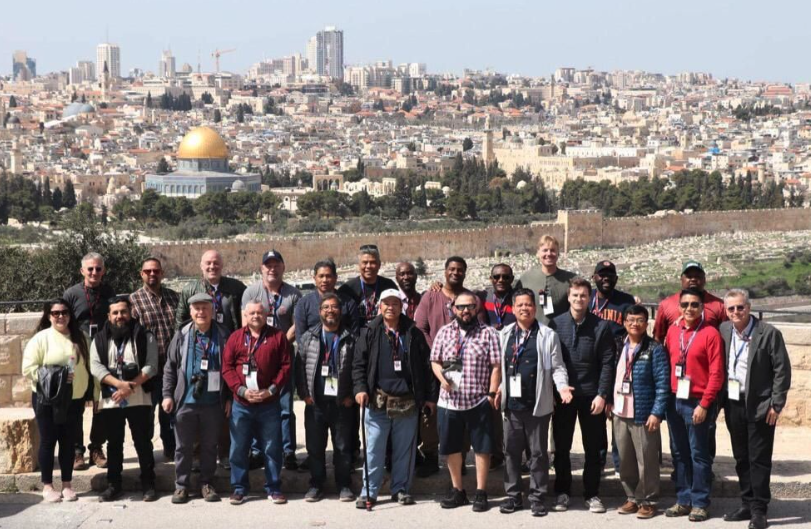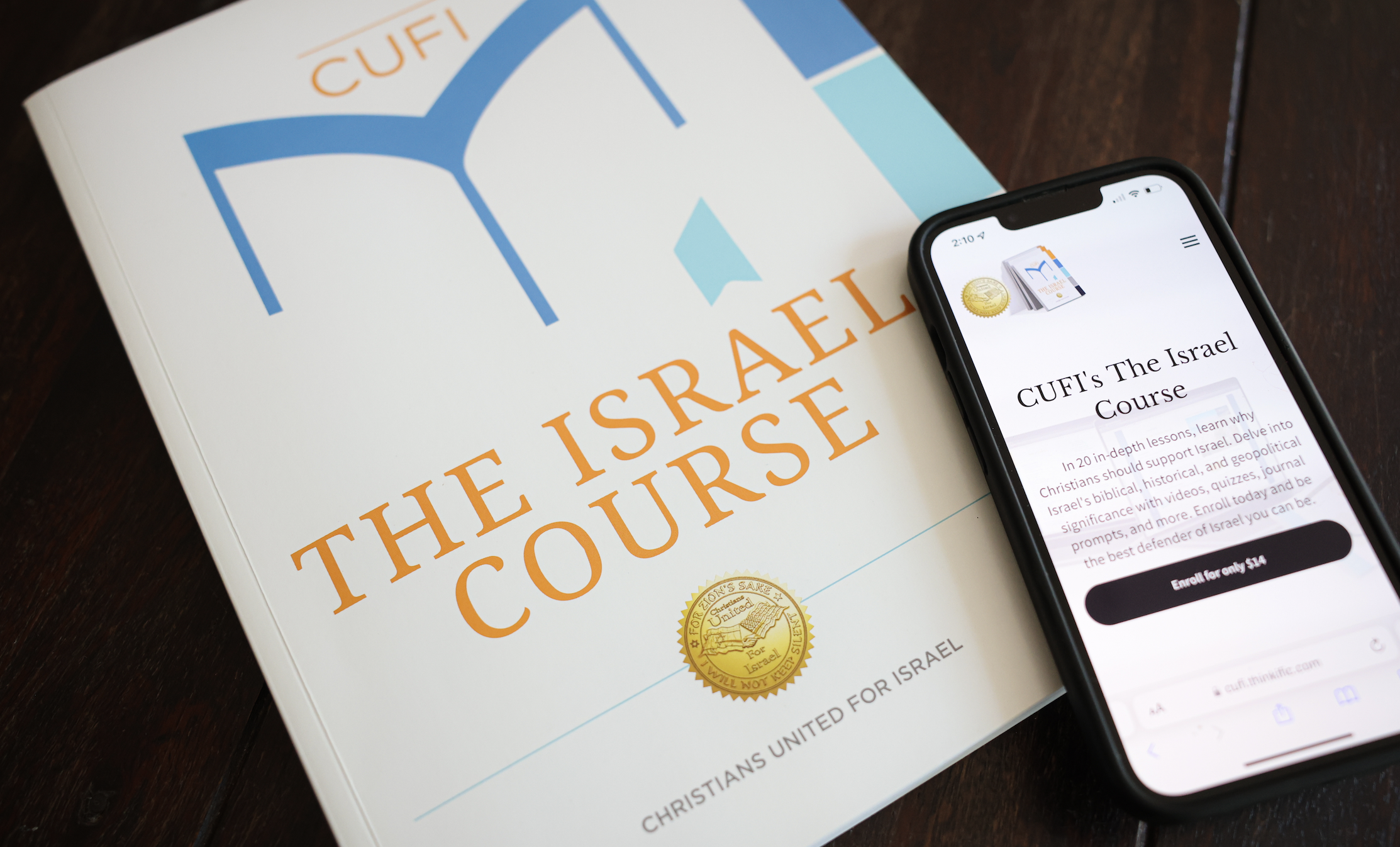 Current Fights
The work at CUFI never stops. Our enemies never rest, and we must neither slumber nor sleep. At present we are engaged in two highly important battles:
First, as many of you likely know, the Department of Justice has elected to investigate the death of Al Jazeera journalist Shireen Abu Alkeh, who died during fighting between the IDF and Palestinian terrorists. The Israelis already conducted a through investigation of the matter, with an American general standing alongside. The State Department – not known for being sympathetic to Israel – concluded that Israel's investigation was credible and transparent. That was months ago.
A few weeks ago, however, after a significant lobbying effort by vehemently anti-Israel Members of Congress, the FBI suddenly decided to open an investigation into this event.
There is no precedent for treating a democratic ally of the United States in this manner, and the consequences of this action could imperil Israeli and American troops. As such, CUFI is fighting with all our vigor to end this anti-Israel, political charade. I can't get into all the specifics today, but we've already issued a statement and sent a letter to the Judiciary committees of both chambers of Congress. And we have a lot more in the works.
Truth be told, save allies in Congress, we are fighting this battle largely alone. But that doesn't matter. We do the right thing, every time, regardless of whether or not it is hard. And one way or the other, we will win this battle and protect American and Israeli war fighters from the armchair generals that deign to think they know better than actual warriors the chaos and tragedies of conflict.
The other major battle in which we're engaged is against financial services giant Morningstar. As I'm sure many of you are aware, this company is trying to bring BDS in through the backdoor of American investing without American investors being aware. CUFI staff have spent many hours negotiating with other groups and Morningstar themselves.
As it stands, the company was dragged kicking and screaming to make certain promises. If they fulfill them, all will be well. But we don't stop until the battle is won – assurances mean nothing until those making them live up to them. That is why we have continued to pressure Morningstar. Using the anti-BDS laws we helped advance, there are presently 18 states investigating Morningstar as a direct result of our efforts and those of our partners in the Jewish community. Those investigations end only when Morningstar's BDS ends, or the company is found to be in violation of the laws we've spent the past five years advancing and pays the appropriate price.
2023 Look Ahead
In the year to come, we'll continue fighting on all of these fronts and more. We have identified 2 more states where we seek to advance anti-BDS legislation, and 7 states where we hope to see Holocaust education standards adopted in the next 12-24 months.
In addition, I'm announcing today for the first time that CUFI will embark on a corporate oriented anti-BDS effort. This will begin with communications to the leaders of the Fortune 50 companies and will expand from there. We will fight this battle in the boardrooms and in the media, and we will win.
By the time we're done with Morningstar, just like Airbnb and Ben & Jerry's before them, we'll have made clear that if you entertain BDS in your company, there are 11 million Americans who will go to the mat to reverse that decision. And over the next few years we'll be making that point abundantly clear to every CEO of note in America.
None of this would be possible without God's favor and your activism. CUFI is the instrument God is using to defend Israel and combat antisemitism in America, and you are the backbone of our organization.
At CUFI, we overcome whatever obstacles are placed before us. Not because we want accolades, but because that is what God has commanded us to do.
Thank you for standing with Israel, and the Jewish people. And thank you for serving this holy mission through Christians United for Israel.