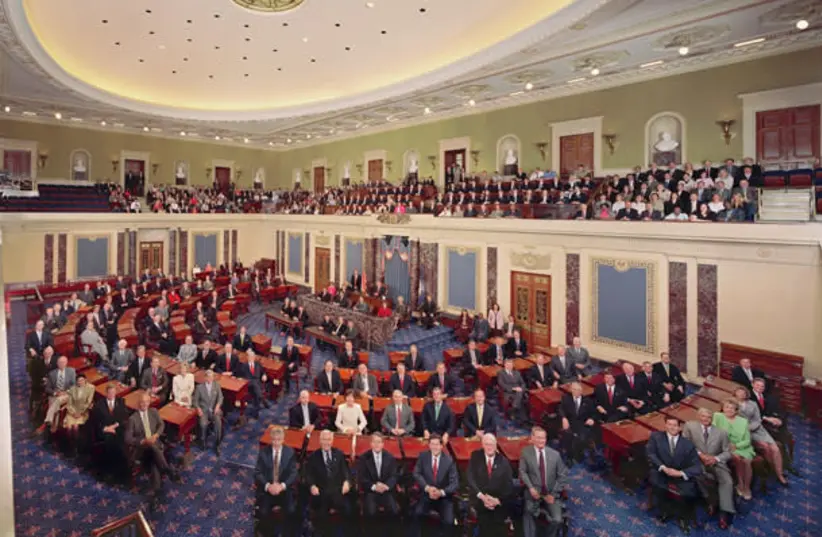 US Senate Passes Holocaust Education Act, Heads to Trump for Signature
The Never Again Education Act, which would help provide federal funding to expand Holocaust education in the US, passed the Senate with bipartisan support.
The bill was first introduced to the House of Representatives by Reps. Carolyn Maloney (D-New York) and Elise Sefanik (R-New York). The House passed the bill on January 27.
It was introduced into the Senate by Sens. Jacky Rosen (D-Nevada), Keivin Cramer (R-North Dakota), Richard Blumental (D-Connecticut) and Marco Rubio (R-Florida).
It is now being sent to President Donald Trump for his signature.
"I'm thrilled to announce that my bipartisan Never Again Education Act with @SenKevinCramer, @MarcoRubio, and @SenBlumenthal has passed the Senate!" Rosen said on Twitter.
"This important bill will provide our teachers with the resources they need to teach our students the lessons of the Holocaust."
Antisemitism is a serious threat," Cramer tweeted.
"Failing to educate the next generation would only make history more likely to repeat itself.
"I thank my colleagues for recognizing the importance of this effort, and I look forward to [Trump] signing it."
Read More: Jerusalem Post