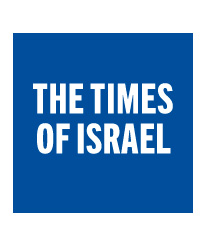 Trump Risks Ire of Millions of Pro-Israel Voters by Keeping Embassy in Tel Aviv
Pastor John Hagee: 'Trump's promise was of critical importance to millions of Christian Zionists' who voted for him. 'They will be watching closely'
WASHINGTON — US President Donald Trump will be risking the ire of millions of his pro-Israel supporters — among them Orthodox Jews and Evangelical Christians — as well as that of Republican mega-donor Sheldon Adelson on Thursday if, as expected, he signs a waiver that would prevent the moving of the US embassy in Jerusalem.
Although Trump campaigned on a pledge to complete the long-anticipated establishment of an embassy in Jerusalem, White House sources indicated Wednesday that he would renew the waiver — a move that may raise hackles among key demographics who supported the president in his 2016 campaign.
"A majority of American Orthodox Jews voted for Mr. Trump because of the expectation that he would be a more supportive president for Israel," said Nathan Diament, executive director for public policy for the Orthodox Union, the largest Orthodox Jewish umbrella organization in the US. According to Diament, Trump's strong rhetoric — including his promise to move the US embassy from Tel Aviv to Jerusalem — was key to building that expectation.
"President Trump's promise to move the embassy to Jerusalem was of critical importance to millions of Christian Zionists who ultimately supported his bid for the White House. They will be watching what the president does very closely," warned Christians United for Israel founder and Chairman Pastor John Hagee.