CUFI's Word of The Week – When God Does Something New
CUFI's Word of The Week – When God Does Something New
They sang, praising and giving thanks to the Lord, saying, "For He is good, for His lovingkindness is upon Israel forever." And all the people shouted with a great shout when they praised the Lord because the foundation of the house of the Lord was laid.  
— Ezra 3:11
After the people of Israel were permitted by King Cyrus to return to their ancient homeland to rebuild the Temple, which had been destroyed by the Babylonians, the occasion of finally laying down the new temple's foundation was marked by great celebration.
However, not all rejoiced. Some, who remembered the glory of Solomon's temple, wept at the sight of the new one's foundation, knowing it would not be as grand as the former. Instead of focusing on the blessing it was that God had brought the exiles back to their land and made provisions for the new temple, the elders of Israel mourned over the past.
Later, when the work on the temple stalled, God called the prophet Haggai to encourage the people to "Be strong and work, for I am with you…My Spirit is abiding in your midst; do not fear!" (Haggai 2:1-5).
When God does something new and wonderful in our lives, we may rejoice and praise Him—and this is the proper response. However, sometimes, we respond with despondency, mourning over what is past and fearful of what is to come. The Lord's word for us in these times is do not fear. He is with us.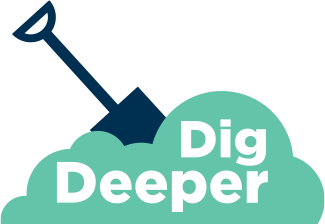 Watch: God's Spirit strengthens us to do His will. Watch this video to see how God made David courageous and victorious over the giant Goliath and be encouraged that He does the same for us today: WATCH HERE.