Threats to Israel: Palestinian Islamic Jihad
Threats to Israel: Palestinian Islamic Jihad
The Palestinian Islamic Jihad terror organization was founded in the late 1970s or early 1980s by Fathi Shaqaqi and Abd al-Aziz Awda as an offshoot of the Muslim Brotherhood. Their goal? To establish a sovereign Palestinian Islamic State within the geographic borders of pre-1948 Mandatory Palestine. Unlike some of its Palestinian rivals, Palestinian Islamic Jihad rejects the political process completely and states that its goals can only be achieved through violence.
The organization is primarily supported by Iran with money, weapons, and training and is essentially a proxy for the regime in Tehran. The closeness of the relationship between Iran and the Palestinian Islamic Jihad was demonstrated by the presence of Islamic Jihad leader Ziyad al-Nakhalah in Tehran for a meeting with the Iranian regime's leadership while his terror group launched barrages of rockets at Israel this past August.
While Palestinian Islamic Jihad's manpower is estimated to be less than 10,000, its level of fanaticism and support from Iran coupled with its ability to launch deadly terror attacks mean the organization will continue to pose a real threat to Israeli safety and security.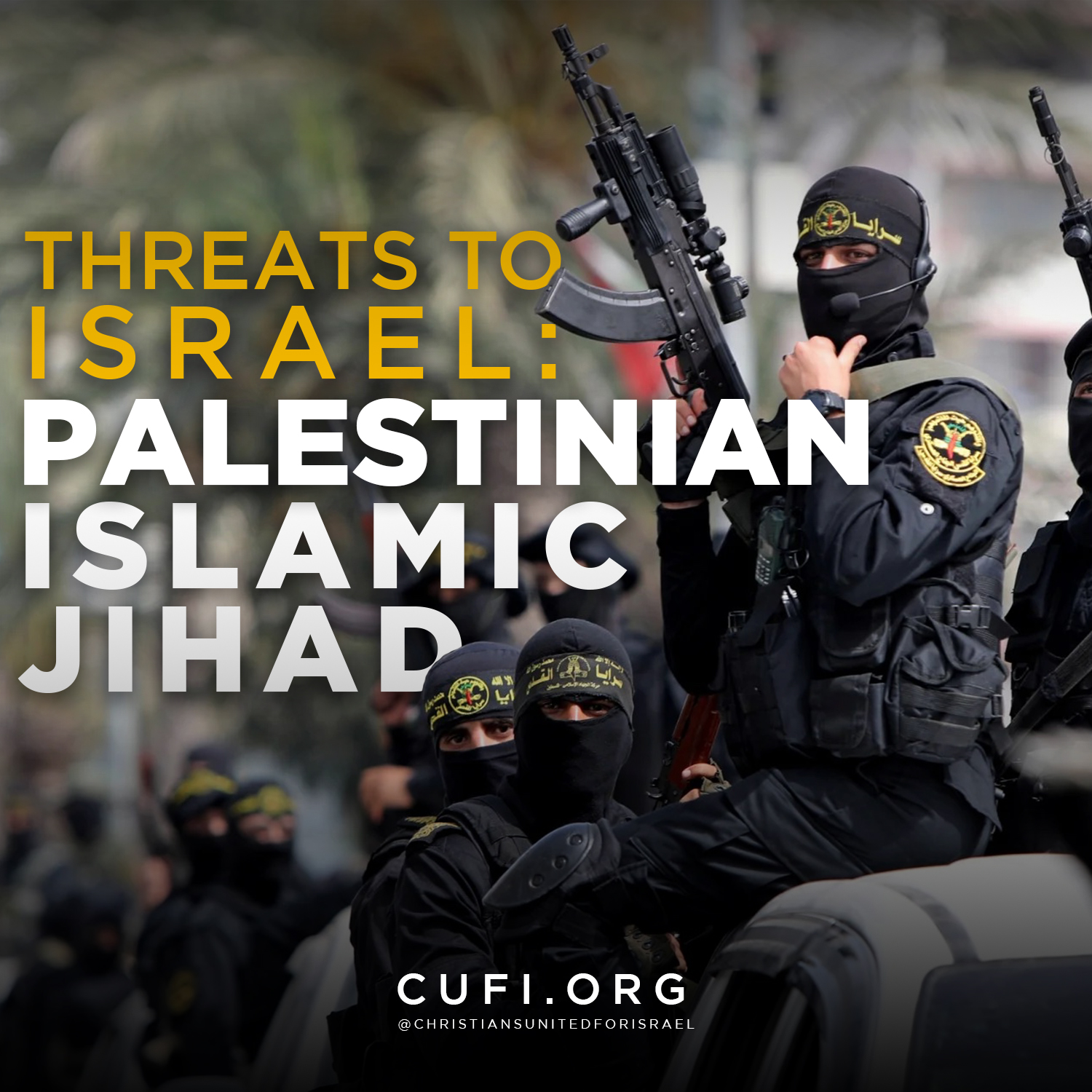 ACTION STEP
Sign up to receive CUFI's Daily Briefing emails so you never miss an Israel-related headline.