The Battle for Future Support of Israel is on College Campuses
The Battle for Future Support of Israel is on College Campuses
The challenges to Jewish students and pro-Israel students on college campuses across America, and indeed the world, are real. We have an obligation as Christians to stand up for what is right and support the State of Israel. We must also champion our students who face blatant antisemitism as well as antisemitism disguised as anti-Zionism on campus.
AMCHA, is a nonprofit organization dedicated to documenting and combating antisemitism at institutions of higher learning in the US, tracked antisemitism on college campuses in 2019 and recorded 297 anti-Semitic incidents on 118 campuses.
The report found that, increasingly, antisemitism on campus manifests itself as anti-Israel activity and intolerance for pro-Israel activism. Of the 297 instances of antisemitism on campus, AMCHA recorded 192 Israel-related incidents of antisemitism–a nearly 60% increase from the previous year! One such incident involved an op-ed published in the Princeton University student newspaper, urging students against voting for a Jewish candidate running for student government president because of "his front-and-center background as a member of the Israeli Defense Forces." The op-ed argued that this background "call[ed] into question both his ability to represent the student body and his moral standing."
Students involved with Christians United for Israel's university program, CUFI on Campus have been bullied, harassed, screamed at, and suppressed when involved in pro-Israel advocacy on their campuses. One student even had a rock thrown at her for supporting Israel and the Jewish people.
ACTION STEP
The battle for the future support if Israel is on our campuses–it is a battle we cannot lose.
For Zion's sake, we must band together and take action!
Prayerfully consider supporting CUFI on Campus students. Further the future of godly young men and women who have been set apart to serve God on behalf of Israel in the fight against this insidious hatred of the Jewish people. These students cannot fight this battle alone–they need our help.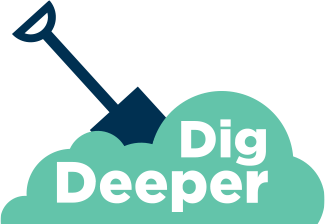 To learn more about the importance and impact of young adults supporting Israel, watch a couple of the Israel Collective's videos. The Israel Collective is an initiative of Christians United for Israel that was founded in 2014 by a team of young Christian leaders dedicated to building vibrant relationships between American Christians and the people of the Holy Land.
"Israel revealed by millennial Christians," Israel Collective.
"Young Christians react to Israel," Israel Collective.