48 Years Since the Munich Olympics Massacre
Lesson 30
48 Years Since the Munich Olympics Massacre
On September 5, 1972, five Palestinian terrorists entered the Munich Olympic Village disguised in track suits, their weapons concealed in gym bags. Joined by three other gunmen, the terrorists used two stolen keys to enter the Israeli team's dorm rooms. During an intense fight, two Israeli athletes were murdered and several escaped. But the terrorists managed to take nine Israelis hostage.
The terrorists, who belonged to the PLO faction Black September, demanded the release of 200 Arab prisoners for the Israeli athletes held as hostages. After hours of negotiations, it was agreed that the Palestinians would be taken by helicopter to NATO air base Firstenfeldbruck where they would be given a plane to travel with the hostages to Cairo.
When the terrorists and their hostages arrived, a gruesome firefight between a German ambush and the terrorists ensued. One terrorist detonated a hand grenade, killing the Israelis on one helicopter. Another terrorist shot the remaining hostages to death. Meanwhile, five of the terrorists were killed, while three were captured.
The Olympics that year went on. A memorial monument was opened to the public in 2017 as a tribute to the victims and their families, 45 years later. This week, on the 48th anniversary of their deaths, we remember the victims of the Munich Olympics massacre. May their memories be a blessing.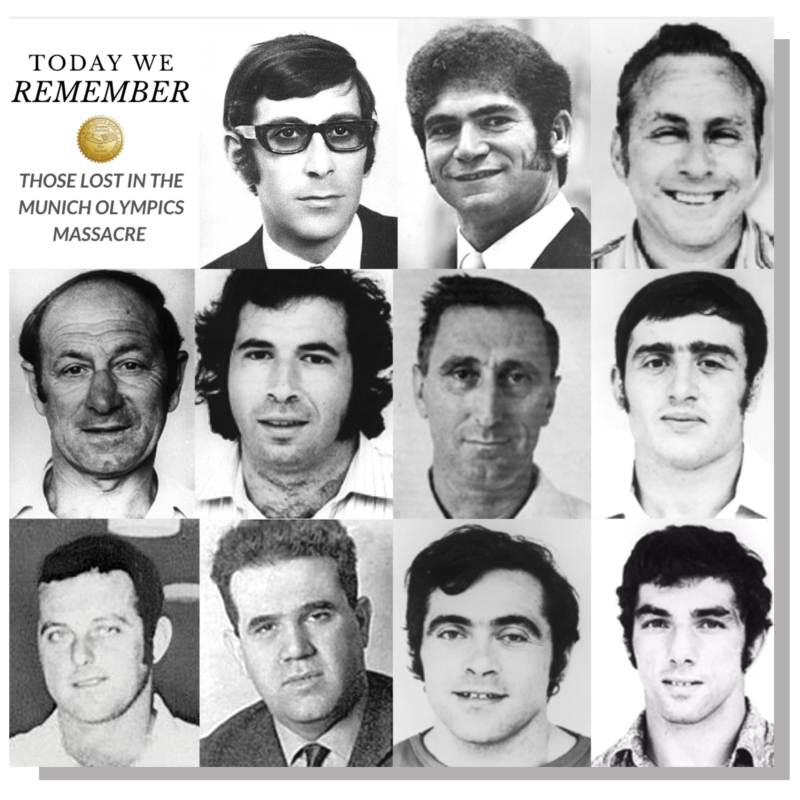 Share the story and faces of the horrific Munich Olympics Massacre with your family and friends and invite them to join the movement of Christians United for Israel which exists to educate Christians to stand with Israel and defend the Jewish people from attack.