Israel's Pursuit of Peace in the Oslo Accords
Israel's Pursuit of Peace in the Oslo Accords
The world had high hopes for a peaceful resolution to the Israeli-Palestinian conflict on September 13, 1993, when Prime Minister Rabin and PLO Chairman Yasser Arafat signed the historic agreement now known as the Oslo Peace Agreement on the lawn of the White House with President Bill Clinton present.
The agreement was meant to establish trust between Israel and the PLO (Palestinian Liberation Organization) in hopes that it would translate into peace on the ground – but that is not what occurred.
In the weeks following the Oslo I Agreement, Palestinian terror attacks against Israelis increased, mostly carried out by Hamas. Despite a surge of violence in 1994 and 1995, culminating in the deaths of 22 Israelis in a bus bombing, Israel continued to pursue peace.
On September 28, 1995, the Oslo II Accord was released, delineating Israel's withdrawal from major Palestinian population centers, over what areas Israel and the Palestinian Authority (PA) would share governance, and what the PA's responsibilities would be to their people. Israel upheld its end of the agreement.
But in the years after the Oslo Agreements, the PA demonstrated that it would not be the partner for peace that Israel hoped. Just one month after the PA held its first-ever democratic election, Hamas suicide bombers carried out four deadly attacks in a span of two weeks in which 63 Israelis were killed and hundreds more were wounded. These acts of terror were not denounced by the PA; rather, the PA applauded terror and continues to incite violence to this day.
The vision of peace hoped for by Yitzhak Rabin and President Clinton during the Oslo negotiations failed to materialize, and the Palestinian Authority has failed to live up to its promises to renounce violence and terrorism against Israel.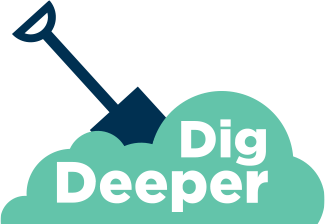 Learn more about Israel's history by studying CUFI's The Israel Course, a comprehensive 20-lesson curriculum designed to educate, motivate, and activate you as you support Israel and the Jewish people.