Inside Israel's Knesset
Israel is governed by a parliamentary democracy system. Israel has three branches: executive, legislative, and judicial. While the country does not have a written constitution, its Declaration of Independence and Basic Laws serve that function, thereby guaranteeing that Israel will flourish as a free and democratic nation.
Israel's legislative body or parliament is known as The Knesset. Comprised of 120 elected officials, it serves as Israel's unicameral body of elected representatives. The name "Knesset" and the fixed membership of 120 comes from the Jewish representative council the Knesset Hagadolah (Great Assembly) called in Jerusalem by Ezra and Nehemiah in the 5th century BC.
A new Knesset starts to function after general elections are held which determines its composition. In the first session, Knesset members are sworn in, and the Knesset speaker and deputy speakers are elected. The Knesset usually serves for four years but may dissolve itself or be dissolved by the prime minister at any time during this term. Until a new Knesset is formally constituted following elections, full authority remains with the outgoing government.
The Knesset operates in plenary sessions and through 15 standing committees. In plenary sessions, general debates are conducted on legislation submitted by the government or by individual Knesset members, as well as on government policy and activity. Debates are conducted in Hebrew, but members may speak Arabic, as both are official state languages. Simultaneous translation is available.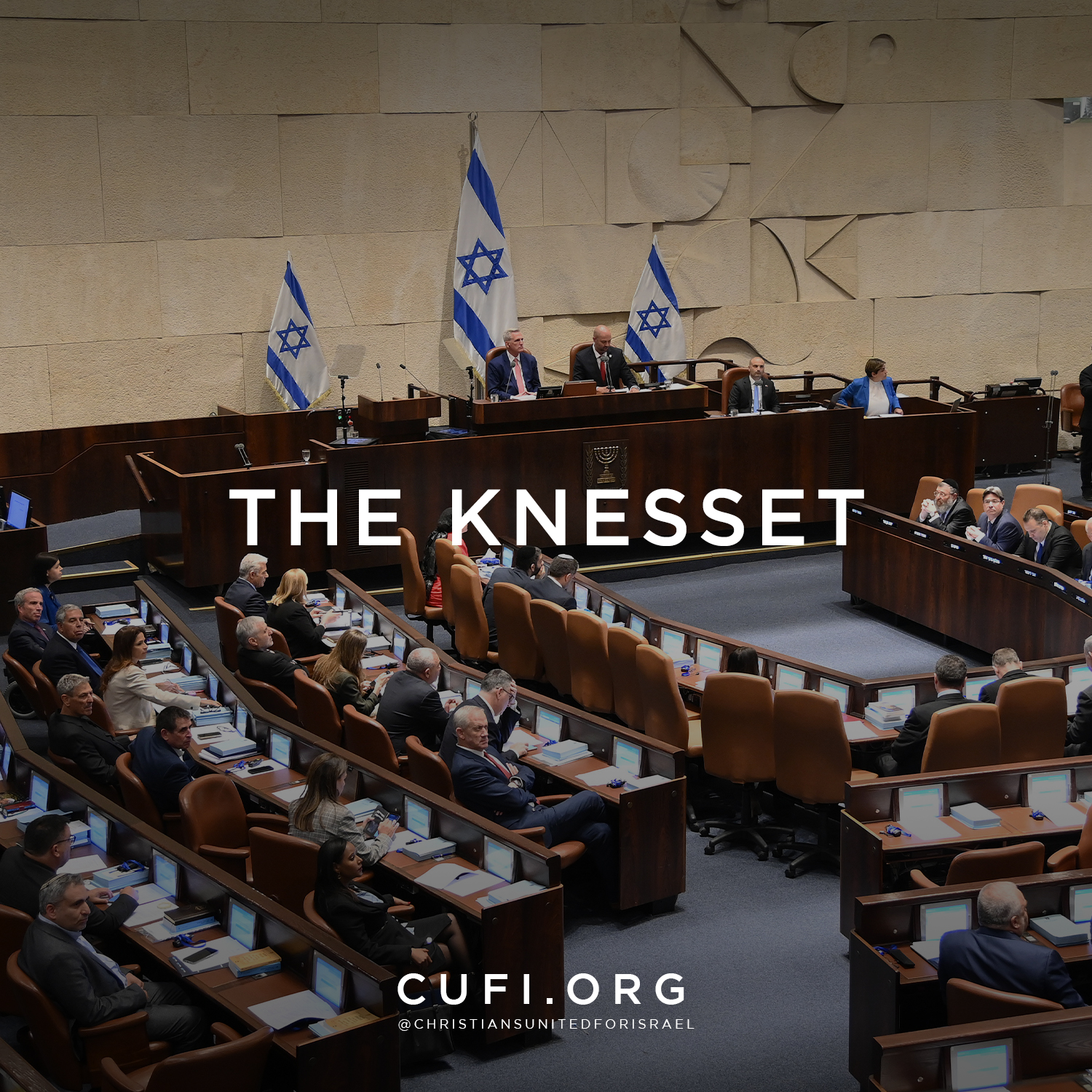 ACTION STEP
Keep up-to-date with current events in Israel by signing up to receive CUFI's Daily Briefing, a Monday-Friday email with top news articles related to Israel and the Middle East.