CUFI's Word of The Week – How to Be Bold: Pray
CUFI's Word of The Week – How to Be Bold: Pray
"Therefore, confess your sins to one another, and pray for one another so that you may be healed. The effective prayer of a righteous man can accomplish much. Elijah was a man with a nature like ours, and he prayed earnestly that it would not rain, and it did not rain on the earth for three years and six months. Then he prayed again, and the sky poured rain and the earth produced its fruit."

–James 5:16-18
The emergence of the prophet Elijah on the scene of Israel's history marks a pivotal moment in the spiritual life of the people of the northern kingdom of Israel. But the narrative in 1 Kings provides only scant details of Elijah's wife before he confronted Ahab as a representative of Yahweh and declared it would not rain until he said so.
Show was he shaped and formed into the man we see in 1 Kings 17, a man of boldness and fierce allegiance to God? And how can we emulate his example?
The apostle James gives us a clue when he uses Elijah as an example for effective prayer. As the ensuing narratives about Elijah's ministry after he is introduced in 1 Kings 17 demonstrate, Elijah was a man of deep and sincere prayer. His Connection with God was solidified through humble reliance upon Him by a brook in Cherith and while experiencing scarcity in Zarephath. At every point, Elijah demonstrated his trust in the Lord through fervent prayer.
Prayer makes the difference between a life that is bogged down by difficulty and plagued by shortsighted discouragement, and a life that miraculously showcases God's hand at work through faith-filled prayer.
Sometimes, we do not have because we do not ask.
How can you exercise your faith through prayer this week?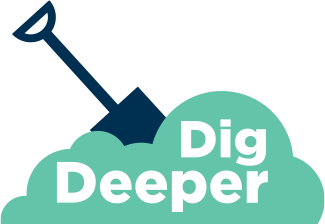 For further study and encouragement:
Pray: Ask God for a breakthrough in your life or in the life of someone you know. Be persistent in prayer and watch expectantly for God to respond.
Tune in to: CUFI will personally carry your prayer to the Western Wall as soon as possible. To submit your prayer click here.