CUFI's Word of The Week – Don't Forget to Remember
CUFI's Word of The Week – Don't Forget to Remember
"Bless the Lord, O my soul,
And all that is within me, bless His holy name.
Bless the Lord, O my soul,
And forget none of His benefits;
Who pardons all your iniquities,
Who heals all your diseases;
Who redeems your life from the pit,
Who crowns you with lovingkindness and compassion;
Who satisfies your years with good things,
So that your youth is renewed like the eagle."

–Psalm 103:1-5
It's a question worth asking: what kept Israel unified as a nation for two millennia without a country to call their own? The act of remembering. Through various holidays, such as Purim and Passover, the Jewish people regularly engaged and still engage in the practice of intentional and focused remembering what God has done for them, and from whom He has delivered them.
Speaking truthy to yourself–the spiritual discipline of meditation–nourishes you spiritually and renews your mind. The intentional process of building yourself up in the faith by remembering what God has done in the past is the key to strengthening your faith about what He can do right now and in the future.
This week, take time to remind yourself of all God has done for Israel and for you personally. Take stock. Write some key deliverances and rescues down. Then, watch how praise and faith flow from you.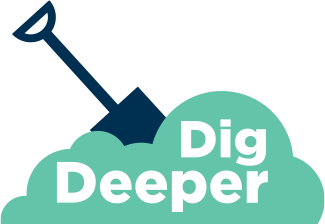 For further study and encouragement:
Memorize: Psalm 42.
Tune in to: After making a list of specific instances of God's deliverances and blessings in your personal life, choose an event or two to celebrate. Create a new personal holiday dedicated to remembering and praising God for what He has done in your life.