CUFI's Word of The Week – A Vision of the King
CUFI's Word of The Week – A Vision of the King
In the year that King Uzziah died I saw the Lord sitting upon a throne, high and lifted up; and the train of His robe filled the temple.
— Isaiah 6:1
The great prophet Isaiah received his commission as God's spokesperson at a critical moment: the beloved King Uzziah, a godly and just leader, had died after 52 years reigning. Israel was thrust into a period of national mourning, and amidst the crisis God revealed His glory as the one true King to Isaiah as a reminder that He is always on His throne, no matter who is in power on earth.
The revelation of the glory of God brought Isaiah to his knees in sorrowful repentance. He confessed to be unworthy to be in God's holy presence, not only because of his own sinfulness but the sin of his people. But the God who calls us to be holy because He is holy is the One who empowers us to do so by removing our sin from us; the seraphim symbolized this sanctification with a coal for Isaiah, and Jesus did so on the cross once-for-all for us.
Having been set apart, Isaiah was made worthy to volunteer to be God's representative to His people. When God asked, "Who shall I send, and who will go for Us?" Isaiah eagerly replied, "Here am I. Send me!"
As a believer, you have been set apart, declared holy and righteous. Now, here you are. Will you ask the Lord to send you and go where He leads today?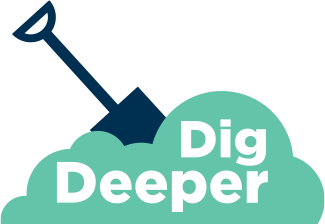 Act: Visit CUFI.org/Lead to discover ways you can get more involved in supporting Israel and the Jewish people.