CUFI's Word of The Week – A Different Spirit Like Caleb's
CUFI's Word of The Week – A Different Spirit Like Caleb's
"Therefore, Hebron became the inheritance of Caleb the son of Jephunneh the Kenizzite until this day, because he followed the Lord God of Israel fully."

–Joshua 14:14
You are likely familiar with the riveting account of Israel's conquest of Canaan recounted in the book of Joshua: with the Lord on their side, the people of Israel defeated the nations living in the land God had promised them and settled into their allotted territories.
But the path to beginning this process was a difficult one. The generation of Israelites whom the Lord carried out of Egypt through signs and wonders repeatedly doubted His goodness during their journey to Canaan. After they finally arrived in Paran to scout out the land which God had given them, ten of the twelve spies who were sent to bring back a report of the land's inhabitants and vegetation returned trembling with fear. Most of the men could not fathom how Israel would be able to defeat the peoples living in the land. They lacked faith in the God who had proven time and time again that He could do the impossible.
But two men, Caleb and Joshua, disagreed. Caleb, particularly, possessed a "different spirit" (Numbers 14:24). Unwavering in his trust in the Lord, Caleb declared to the people Israel would surely overcome the nations in the land. Even after the people tragically did not respond in faith, Caleb pushed forward with a courageous and faithful spirit, even when the Lord swore that generation would wander the wilderness and never enter the land. After waiting 45 years, Caleb held fast to the promises of God and possessed the land which he specifically requested: the city of Hebron.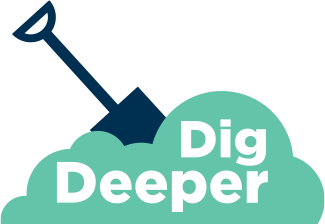 For further study and encouragement:
Act: The Land of Israel, chosen specifically by God as His people's inheritance, is still a "good" land. This month, CUFI is offering three exclusive artwork prints by a premier Jerusalem artist depicting the Holy Land. For more information on how you can receive yours, visit cufi.org/May.
Watch: Ask the Lord to ignite in you a faith like Caleb's and put in you a "different spirit" which follows the Lord fully. Pray for strength against wavering in your trust in God and believe His promises.