A Day of Mourning: Tisha B'Av
A Day of Mourning: Tisha B'Av
Saturday evening will mark the beginning of the most significant day of communal mourning on the Jewish calendar, Tisha B'Av or the ninth of Av (Av on the Jewish calendar corresponds to the month of July or August). On this day, Jews mourn many woes which have befallen them over the centuries, most importantly the destruction of the First Temple in 586 B.C. and the Second Temple in 70 A.D. The day is usually observed with fasting.
Asaph, the psalmist, recounts the feelings of the Jewish people associated with the destruction of the First Temple:
They have burned Your sanctuary to the ground;
They have defiled the dwelling place of Your name They said in their heart,
"Let us  completely subdue them."
– Psalm 74:7-8
Yet even he strikes a note of hope as he reflects on the goodness of the God of Abraham, Isaac, and Jacob in the midst of deep sorrow: "Yet God is my king from of old, who works deeds of deliverance in the midst of the earth" (v.12).
Tisha B'Av is a day of intense mourning, during which Jews abstain from many pleasurable activities, and the Book of Lamentations, along with other dirges, is read. As our Jewish friends and neighbors observe this solemn day, let us join them by weeping with those who weep (c.f. Romans 12:15).
On this day, we are reminded of many horrendous tragedies that have befallen the Jewish people over millennia. May we commit to standing with Israel and the Jewish people by praying for the peace of Jerusalem.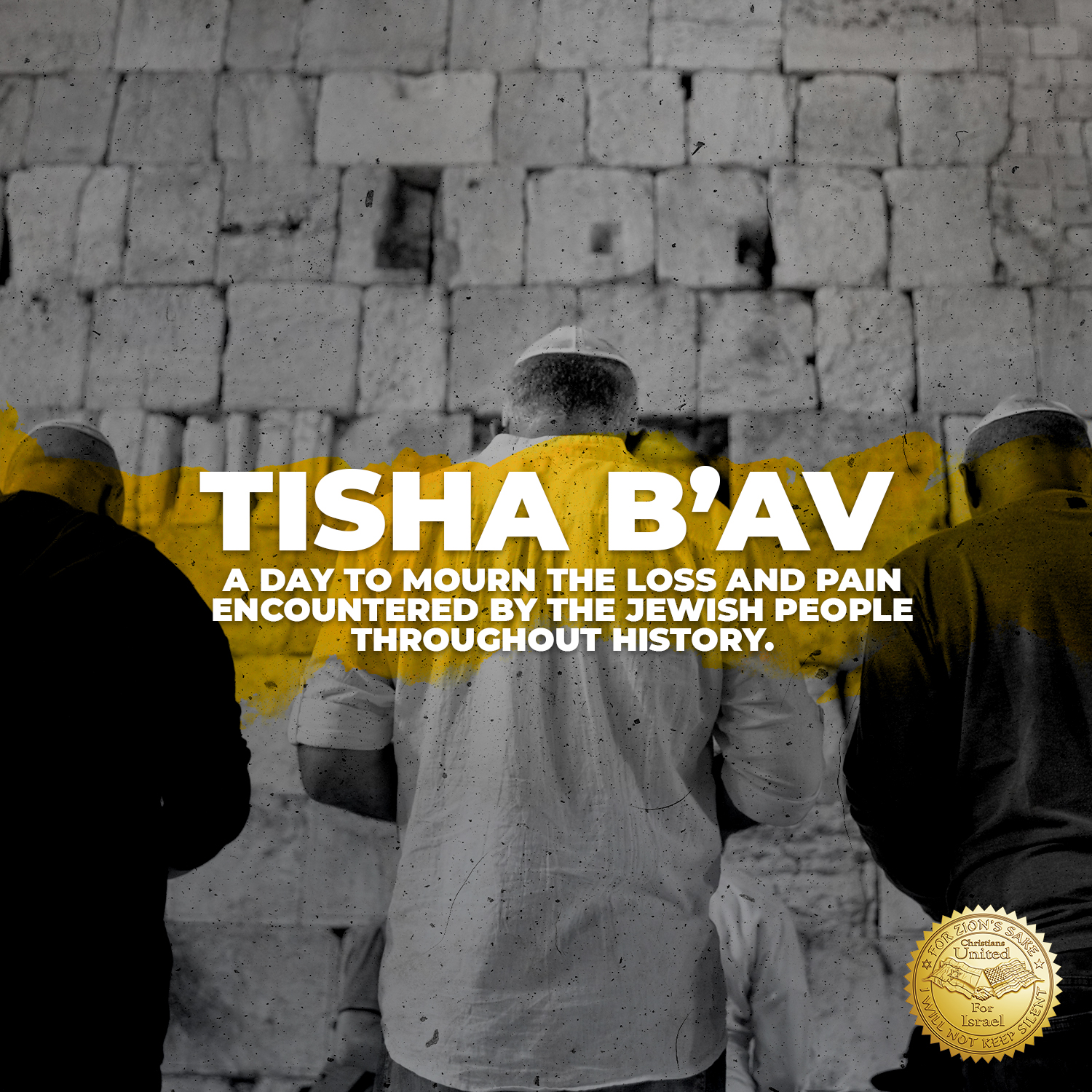 ACTION STEP
If you have not already done so, subscribe to CUFI's Daily Briefing to stay up to date on Iran's malevolent actions and other important Israel-related news.