9/11 and the US-Israel Relationship
9/11 and the US-Israel Relationship
The U.S.-Israel relationship is founded on shared values, such as the love of life and liberty. But the true depth of friendship is often realized on one's darkest day. On September 11, 2001, Palestinians danced in the streets, while Israelis wept for their American brothers and sisters. No people on Earth understand the pain, anger, and loss Americans experienced on that horrific day as do Israelis.
It is thus sadly fitting that on a hill in the Arazim Valley of Ramot, Jerusalem, in direct view of Jerusalem's main cemetery, stands the only memorial to 9/11 victims outside the United States listing the names of all 3,000 victims of that attack. The base of the memorial is made of a piece of metal from the ruins of the Twin Towers. And people from all over the world come to this hallowed place in the world's holiest city to pay their respects to those lost on the morning of the second Tuesday of September 2001.
This week, on the 20th anniversary since that tragic day, we honor the memory of the victims lost. May their memories always be a blessing. We also stand with our ally, Israel, as we fight together against radical groups that seek the destruction of the United States, Israel, and the Western way of life.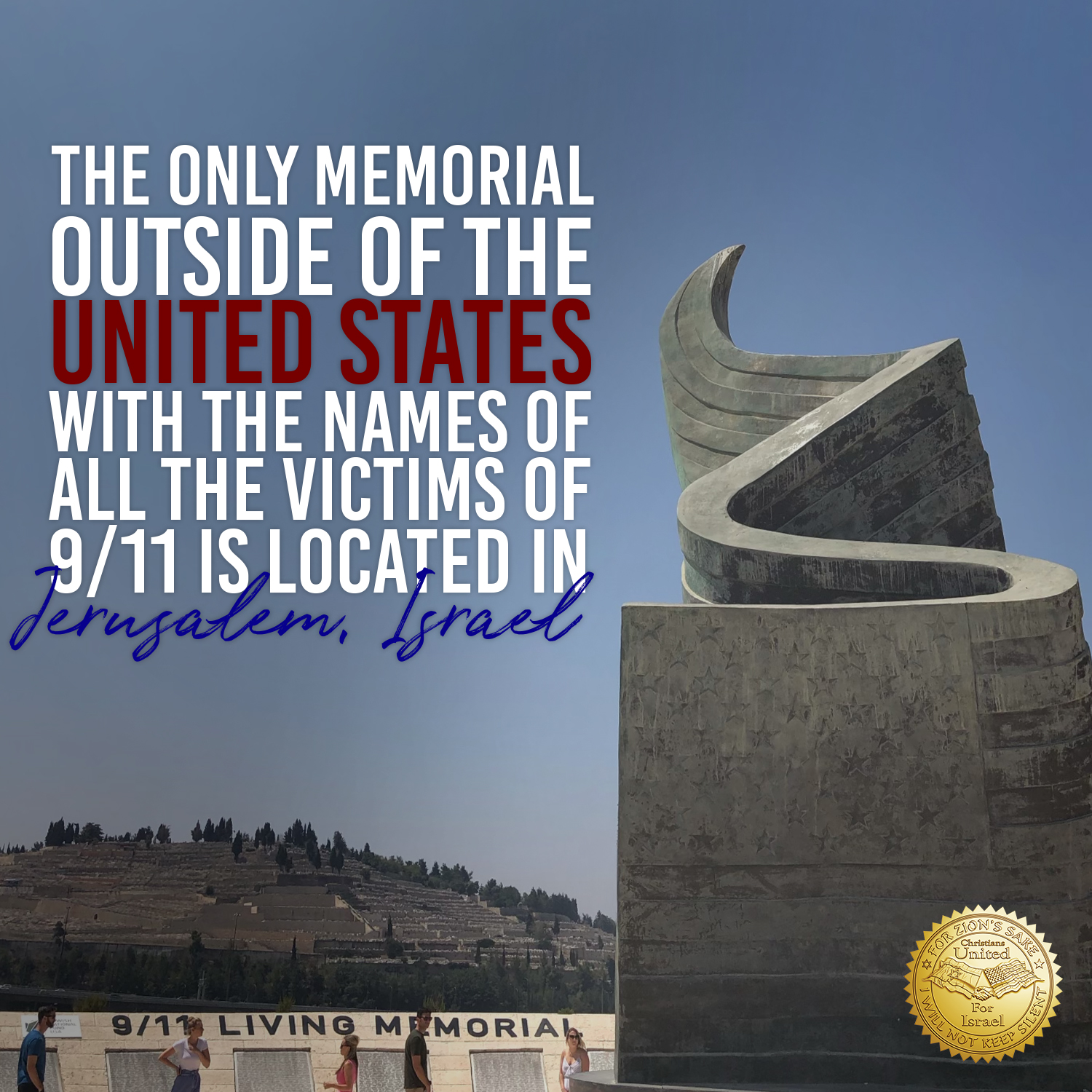 ACTION STEP
Thank the IDF for serving their country and fighting terrorists who are common enemies of America by sending them a special message here.