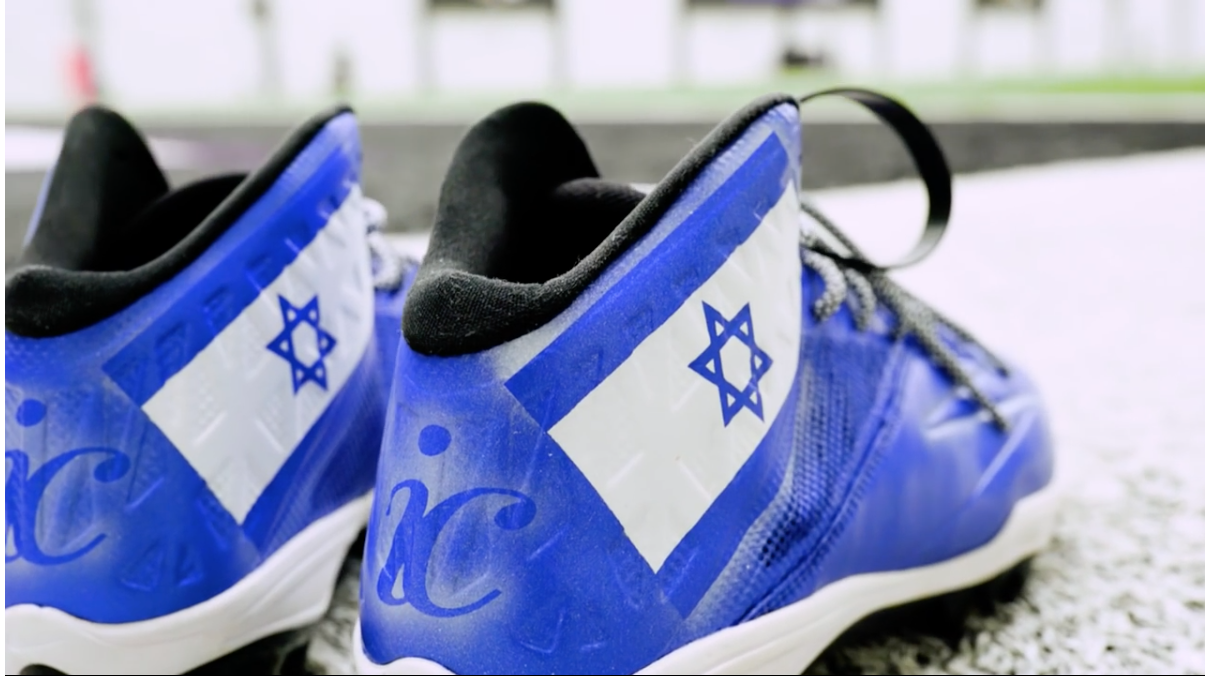 Ravens nose tackle to sport Israeli flag on gridiron Sunday
As a defensive lineman for the NFL's Baltimore Ravens, Michael Pierce has no love for quarterbacks. But the non-Jewish 340-pound athlete from Alabama does have a soft spot for Israel.
Pierce selected the Israel Collective, a millennial arm of the Christians United for Israel organization, as his cause for the league's "My Cause, My Cleats" campaign. His cleats will feature Israel's flag when the Ravens visit Atlanta on Sunday to take on the Falcons.
In a video, Pierce said he felt a "oneness and connectedness" in the country during a visit, and after "growing up reading the bible," to "learn exactly where Jesus walked was awesome."
"I went to Shabbat dinner, I just enjoyed their company and learned so many different customs," he said. "How warm people are [in Israel] is definitely something that I hope people will read about, and then maybe go over … to see exactly what's going on."
Read More: Times of Israel