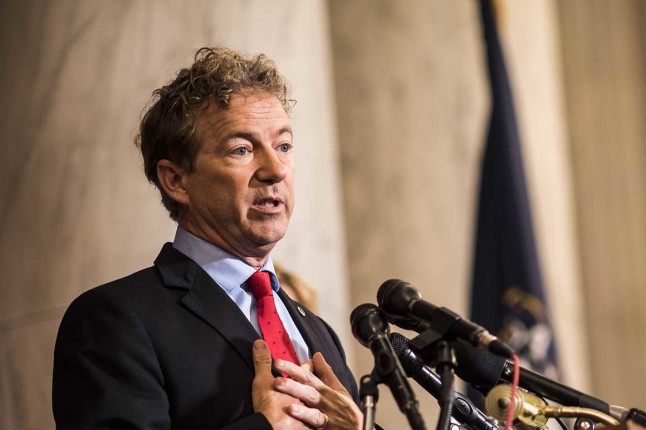 Rand Paul under fire for blocking Israel bills
Sen. Rand Paul is infuriating Republicans and Democrats alike by blocking a pair of Israel-related bills, including one authorizing tens of billions of dollars in military aid for the country.
Some advocacy groups are so mad at Paul they're running ads against the Kentucky Republican, who insists that his long-term goal is actually to help Israel.
The dust-up is the latest example of how Paul is willing to throw a wrench into routine legislation to uphold his libertarian instincts, which make him skeptical of foreign aid. It also could hurt his already-testy ties to President Donald Trump, who sees the U.S.-Israel relationship as near-sacrosanct.
The main bill Paul is blocking puts into law an agreement reached under former President Barack Obama that gives Israel $38 billion in military assistance over 10 years. The measure has broad bipartisan support in Congress. Various versions of the bill have easily passed the Senate and the House in recent months, but the Senate still needs to pass a final version.
Using his Senate privileges, Paul placed a hold on the bill on Oct. 11, surprising other lawmakers, according to Hill staffers.
"At a time when Israel faces unprecedented threats, blocking a bipartisan bill that empowers the U.S. to stand with Israel is inexplicable," said Sen. Marco Rubio, the Florida Republican lead on the measure. The Democratic lead on the bill, Sen. Chris Coons of Delaware, added that Paul's "stated reasons for opposing the bill neither make sense nor support America's strategic interests."
Read More: Politico