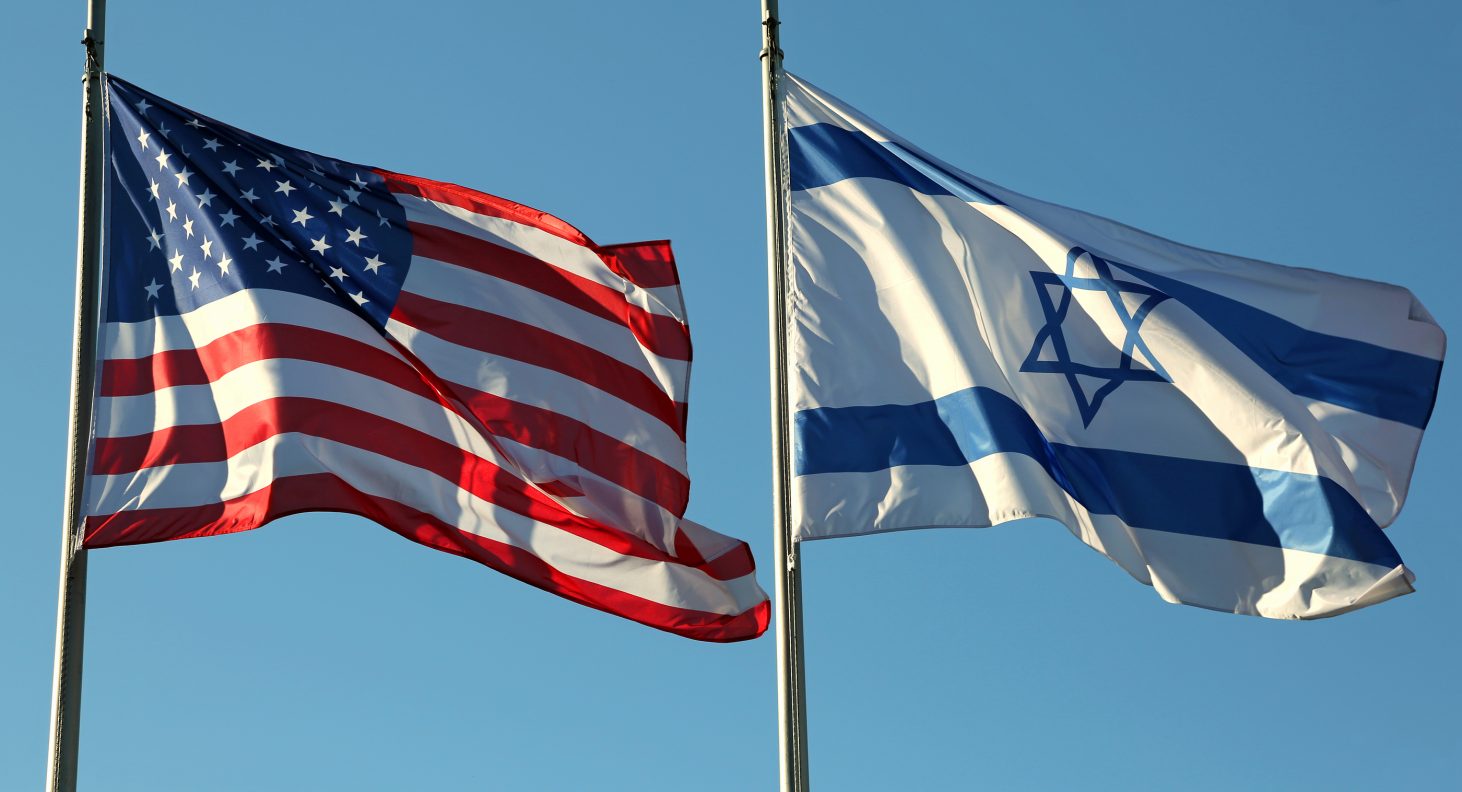 State Leaders Stand With CUFI In Passing Critical Legislation
(04/28/2021) SAN ANTONIO – On Wednesday, the leadership of Christians United for Israel (CUFI), the nation's largest pro-Israel organization, issued a statement welcoming the news that this week the governors of Idaho and West Virginia signed CUFI-backed anti-BDS legislation in their states into law and the Alabama State Senate concurred with the state's House of Representatives by passing a resolution, "Endorsing and Encouraging Holocaust Education in the State of Alabama."

"All three states, Utah, Idaho and West Virginia, where CUFI sought to advance legislation this year ensuring that taxpayer dollars do not end up in the hands of those who boycott Israel, have now seen those measures become law. And in Alabama, after close communications with a host of allied organizations and the Department of Education, we are now seeing that state endorse quality Holocaust education. Whether it comes in the form of Israel-boycotters or old-fashioned bigots, CUFI is resolutely committed to combating antisemitism at every turn," said CUFI founder and Chairman Pastor John Hagee.

CUFI regularly works with local rabbis and other Jewish communal leaders to advance such measures. This was especially true in Alabama where CUFI was joined in the effort to advance the Holocaust education resolution by a host of local leaders and organizations, including the Alabama Holocaust Commission, the Alabama-Israel Task Force, the Jewish Community Relations Council of the Birmingham Jewish Federation, the Jewish Federation of Central Alabama and the Mobile Area Jewish Federation.

"Action in state capitals does not happen without the efforts of invaluable partners at the local and national levels. As we push back against the BDS movement and seek to ensure the next generation is educated about the horrors of the Holocaust and the dangers of antisemitism, we do so arm-in-arm with organizations like the Jewish Federations of North America and the American Jewish Committee," said CUFI Action Fund Chairwoman Sandra Parker.

To read Idaho's Anti-Boycott Against Israel Act, signed by Governor Brad Little, please click here.

To read West Virginia's Prohibition on contracting with companies that boycott Israel, signed by Governor Jim Justice, please click here.

To read Alabama's Endorsing and Encouraging Holocaust Education in the State of Alabama, adopted by the Alabama legislature, please click here.

With more than 10 million members, Christians United for Israel is the largest pro-Israel organization in the United States and one of the leading Christian grassroots movements in the world. CUFI spans all fifty states and reaches millions with its educational message.

The CUFI Action Fund, a nonprofit 501(c)(4), nonpartisan organization, is related to the nation's largest pro-Israel organization, Christians United for Israel (CUFI). The Action Fund is dedicated to ensuring our elected officials hear the perspective of the millions of Christian Zionists across the country.