In little more than a decade, CUFI tops 4 million members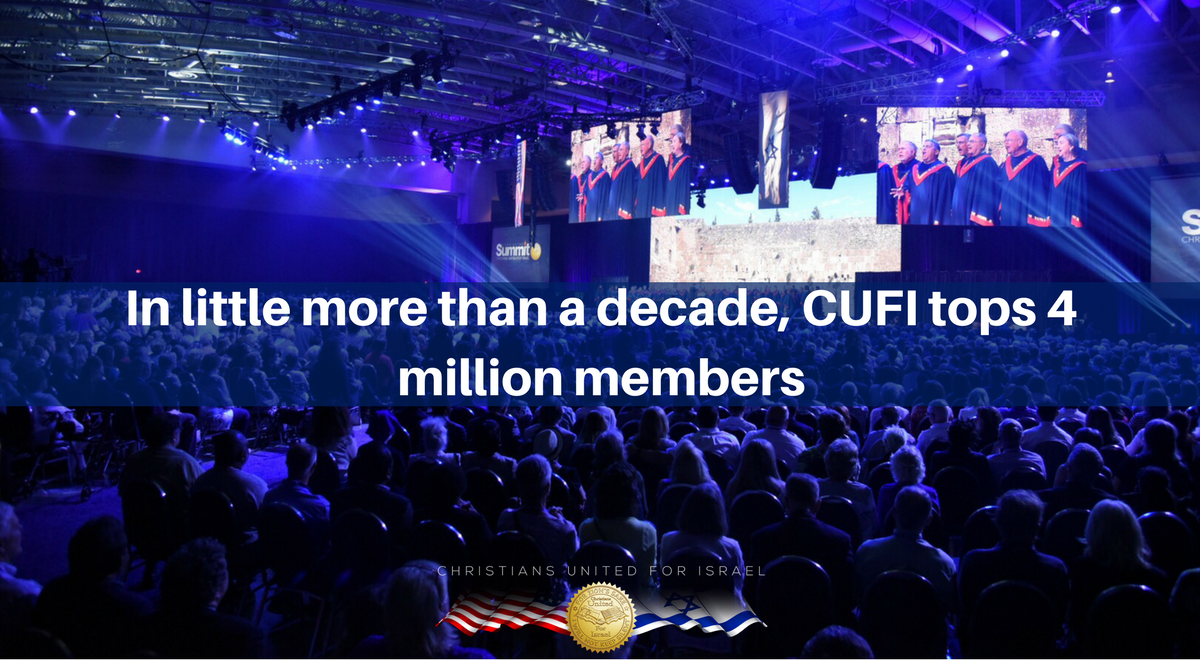 Christians United for Israel announced this week that the group had topped 4 million members, making it one of the largest pro-Israel organizations worldwide.
"We could never have predicted that when 400 Christian leaders met in 2006 to establish CUFI, we would reach 4 million members in just over 12 years, yet here we are. CUFI is more than an organization; it's a movement of millions of Christians who choose to abide the biblical mandate to stand up and speak out for the children of Israel," said CUFI founder and chairman Pastor John Hagee.
Since its establishment in 2006, CUFI has held 3,000 pro-Israel events in cities and towns across the country; brought nearly 1,000 leading pastors to Israel; and trained more than 3,000 pro-Israel activists at some 350 universities. CUFI's annual summit in Washington is attended by 5,000 pro-Israel activists.
"From advocating that the Trump administration move the U.S. Embassy to Jerusalem, to supporting the nomination of Ambassador [to Israel] David Friedman, to advancing the Taylor Force Act, we have seen unprecedented success in advancing our policy agenda," said Hagee. "We have members in every state and congressional district, and we will ensure their voices are heard by our leaders."
"This firmly establishes CUFI as not only the largest pro-Israel organization in America, but as one of the largest grassroots organizations in the country," stated CUFI founding executive director David Brog. "Israel continues to be a top priority for this community; their support is both growing and intensifying; and there remains enormous potential ahead."
Read More: JNS