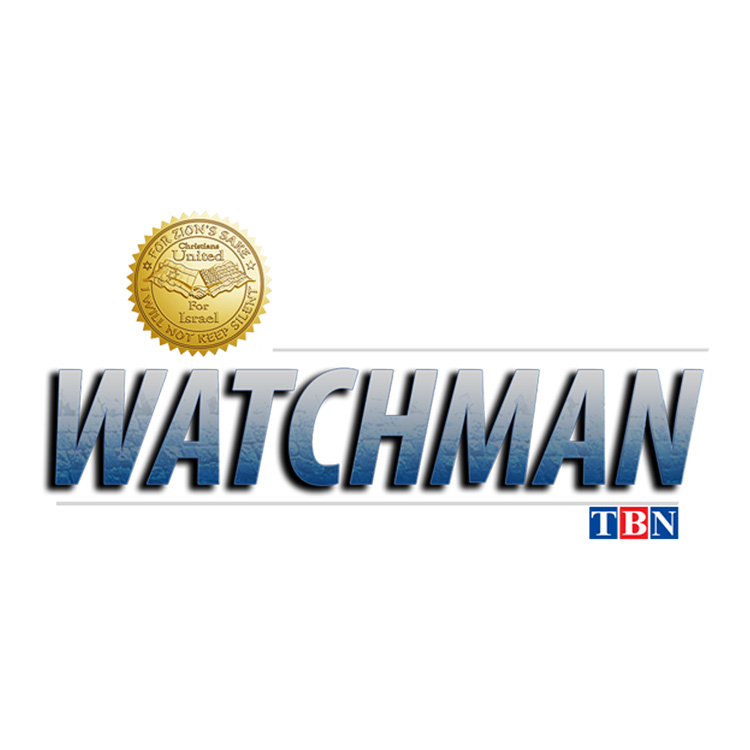 CUFI's The Watchman to Air 100th Episode
June 27, 2018
SAN ANTONIO – On Friday, July 6th, Christians United for Israel's (CUFI) television program, The Watchman, will air its 100th episode. The hard-hitting, news magazine style program, which airs weekly on Fridays in primetime on the Trinity Broadcasting Network (TBN), covers current events and human interest stories relevant to Israel.
"From visiting the Golan Heights just hours after an Iranian rocket attack, to gaining special access to cover archeological sites across Jerusalem, The Watchman brings viewers a full and engaging picture of Israel's history and modern day reality. I'm very proud of our first 100 episodes and look forward to producing 100 more," said program host and CUFI Watchman Project Director Erick Stakelbeck.
During the past two years, The Watchman has featured a wide range of experts, elected officials, and commentators including American Ambassador to Israel David Friedman, Israeli Ambassador to the United States Ron Dermer, Kurdistan Regional Government Representative to the United States Bayan Sami Abdul Rahman, Sen. Lindsey Graham (R-SC), Sen. James Lankford (R-OK), former Director of National Intelligence, the NSA and the CIA, Gen. Michael Hayden (USAF ret.), and former IDF Chief of General Staff, Gen. Benny Gantz (IDF ret.).
"Bringing CUFI, the nation's largest pro-Israel organization, in partnership with TBN, the world's largest Christian broadcaster, has benefited the Zionist cause a great deal. I am very proud of the program we've put together and of its positive impact on the pro-Israel movement," said CUFI founder and Chairman Pastor John Hagee.
"Our membership has grown substantially over the past two years and I give The Watchman a great deal of credit for that. Each week, I sit down to watch the show with my family, and even though we are all deeply engaged on matters relevant to Israel, without fail we always learn something new from Erick's reporting," added CUFI co-Executive Director Shari Dollinger.
During the 100th episode, Stakelbeck will discuss Iran with the President of the Jerusalem Center for Public Affairs, Amb. Dore Gold, and update the audience on the plight of American pastor Andrew Brunson, who has been unjustly imprisoned in Turkey due to his faith. The show will also feature a segment covering the inspiring story of how a group of young Israelis are providing aid to their neighbors in war-torn Syria.
With more than 4.1 million members, Christians United for Israel is the largest pro-Israel organization in the United States and one of the leading Christian grassroots movements in the world. CUFI spans all fifty states and reaches millions with its message. Each year CUFI holds hundreds of pro-Israel events in cities around the country. And each July, thousands of pro-Israel Christians gather in Washington, D.C. to participate in the CUFI Washington Summit and make their voices heard in support of Israel and the Jewish people.