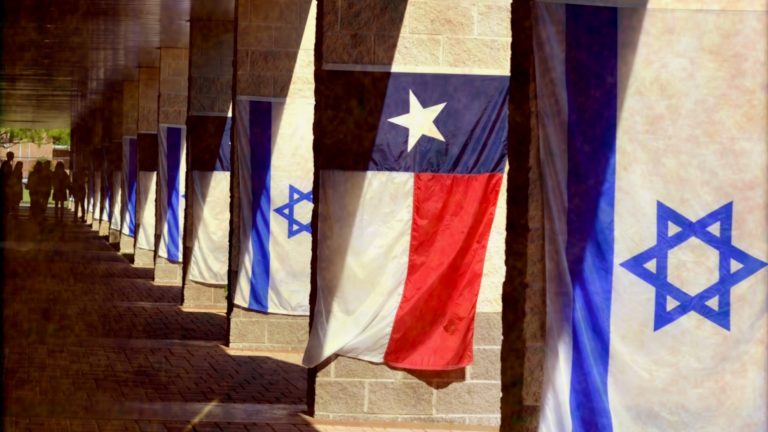 CUFI Welcomes Texas Comptroller Action Against Airbnb
SAN ANTONIO – On Friday, the leaders of Christians United for Israel (CUFI), the nation's largest pro-Israel organization, welcomed the decision by the Texas State Comptroller, Glenn Hegar, to list Airbnb as a company prohibited from receiving state contracts and investment under a recently enacted provision that aims to ensure Texas tax dollars are not used to advance the effort to Boycott, Divest from or Sanction (BDS) Israel.
The Comptroller's action is in response to Airbnb's anti-Semitic decision to de-list Jewish owned properties, but no others, in the disputed territory known as the West Bank.
"The anti-Semitic BDS movement is trying to achieve through boycotts what terrorists and hostile nations have failed to achieve with bullets: the end of the modern state of Israel. But they will fail, because no matter how much they lie about and demonize the Jewish state, we at CUFI will ensure that conscientious people have the opportunity to learn the truth about the vibrant and democratic nation of Israel," said CUFI founder and Chairman Pastor John Hagee.
"I am extremely proud that my home state of Texas is among those leading the fight to call out Airbnb for its anti-Semitic policy. We are grateful to Comptroller Glenn Hegar, as well as Gov. Greg Abbott, Lt. Gov. Dan Patrick, Attorney General Ken Paxton, and Rep. Phil King for their tireless efforts to oppose the BDS movement," said CUFI Action Fund Chairwoman Sandra Parker.
"We will continue to work with elected officials across the country in order to ensure the abhorrent BDS movement is stymied, and those who acquiesce to their anti-Semitic demands do not benefit from American tax dollars," Parker added.
With more than 5 million members, Christians United for Israel is the largest pro-Israel organization in the United States and one of the leading Christian grassroots movements in the world. CUFI spans all fifty states and reaches millions with its message. Each year CUFI holds hundreds of pro-Israel events in cities around the country. And each July, thousands of pro-Israel Christians gather in Washington, D.C. to participate in the CUFI Washington Summit and make their voices heard in support of Israel and the Jewish People.
The CUFI Action Fund, a non-profit 501 (c) (4), nonpartisan organization, serves as the public policy arm of the nation's largest pro-Israel organization, Christians United for Israel. The Action Fund is dedicated to ensuring the millions of Christian Zionists across the country have their voices heard in our nation's capital each and every day.