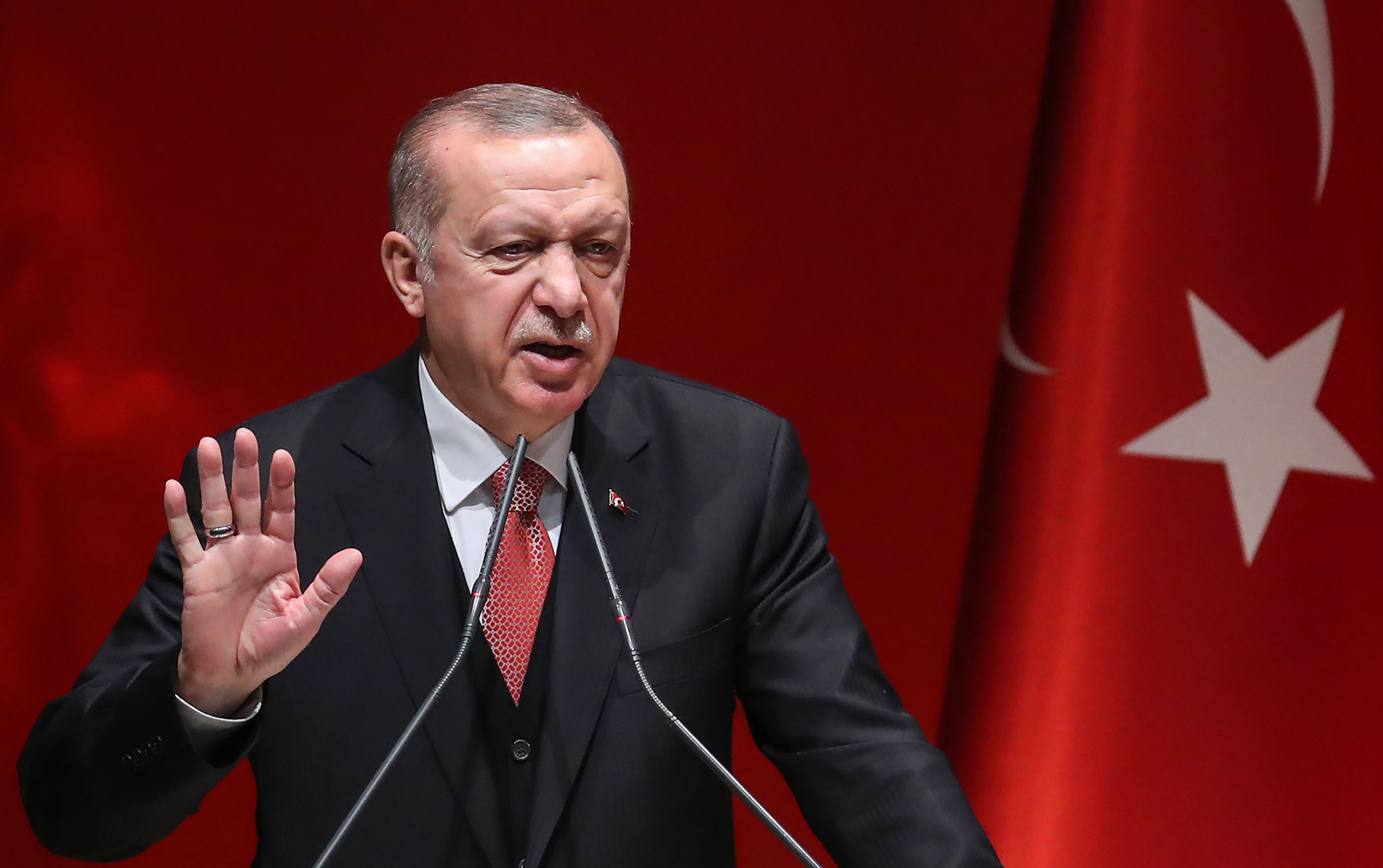 CUFI Welcomes Sanctions Against Turkey
December 14, 2020 WASHINGTON – On Monday, Christians United for Israel (CUFI), the nation's largest pro-Israel organization, welcomed the administration's imposition of sanctions against Turkey in response to that nation's acquisition of the Russian-made S-400 missile system.
"Turkey is a malign force in the region. Their leader is a tyrant who supports terrorists. The US should continue to ratchet up pressure against Ankara until they fundamentally change their approach to the US and our allies," said CUFI founder and Chairman Pastor John Hagee.
CUFI has long supported sanctioning Turkey and strongly backed the decision to remove that nation from the F-35 Joint Strike Fighter program. In late October, thousands of CUFI members contacted the White House calling for the President to "issue sanctions against Turkey as enabled by [the Countering America's Adversaries Through Sanctions Act] without delay.
"As evidenced by the Turkey sanctions mandate included in the recently passed National Defense Authorization Act, there is strong bipartisan support for taking such measures against Ankara. It is critical that the US continues to strengthen its alliances with like-minded nations in the Eastern Mediterranean while at the same time harden our policy towards Ankara until they change course," said CUFI Action Fund Chairwoman Sandra Parker.
With more than 9.5 million members, Christians United for Israel is the largest pro-Israel organization in the United States and one of the leading Christian grassroots movements in the world. CUFI spans all fifty states and reaches millions with its educational message.
The CUFI Action Fund, a nonprofit 501(c)(4), nonpartisan organization, is related to the nation's largest pro-Israel organization, Christians United for Israel (CUFI). The Action Fund is dedicated to ensuring our elected officials hear the perspective of the millions of Christian Zionists across the country.