CUFI Welcomes Inclusion of Eastern Mediterranean Security and Energy Partnership Act in Appropriations Bill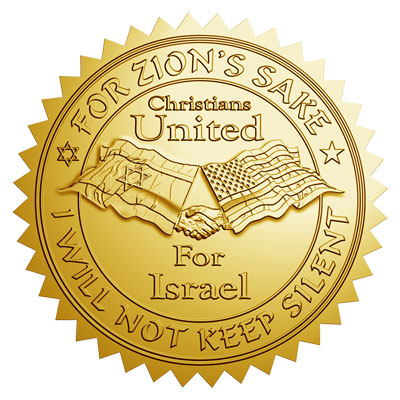 WASHINGTON – On Thursday, the leadership of Christians United for Israel (CUFI), the nation's largest pro-Israel organization, welcomed the inclusion of the Eastern Mediterranean Security and Energy Partnership Act of 2019 in the Further Consolidated Appropriations Act of 2020.
"Under Erdoğan's authoritarian administration, Turkey has abandoned the values that once made that nation an American and Israeli ally. The least we can do is increase the cooperation between the US, Israel, Greece, and Cyprus to show Ankara that nations large and small will not be bullied by Turkey," said CUFI founder and Chairman Pastor John Hagee.
"If Turkey persists in its turn towards Russia and Iran, their economy will suffer, and very soon they will discover the only allies they have are those who encompass the small axis of pariah states," Hagee went on to say.
"This bill, which has been a top CUFI priority since our July Washington Summit, will enable enhanced cooperation between the US and the Mediterranean democracies most affected by Turkey's radical, violent and anti-western policies," said CUFI Action Fund Chairwoman Sandra Parker.
"Congressional passage of this bill comes not a moment too soon. As we've seen, Turkey grows more brazen by the day. In fact, just recently, we saw Turkish warships chase an Israeli research vessel out of Cypriot waters. One cannot appease a radical or a bully, and we are grateful to Senators Menendez and Rubio, Representatives Deutch and Bilirakis, and both the House and Senate leadership for their focus on this issue," Parker added.
With more than 7 million members, Christians United for Israel is the largest pro-Israel organization in the United States and one of the leading Christian grassroots movements in the world. CUFI spans all fifty states and reaches millions with its educational message.
The CUFI Action Fund, a nonprofit 501(c)(4), nonpartisan organization, is related to the nation's largest pro-Israel organization, Christians United for Israel (CUFI). The Action Fund is dedicated to ensuring our elected officials hear the perspective of the millions of Christian Zionists across the country.
Read more: CUFI.org