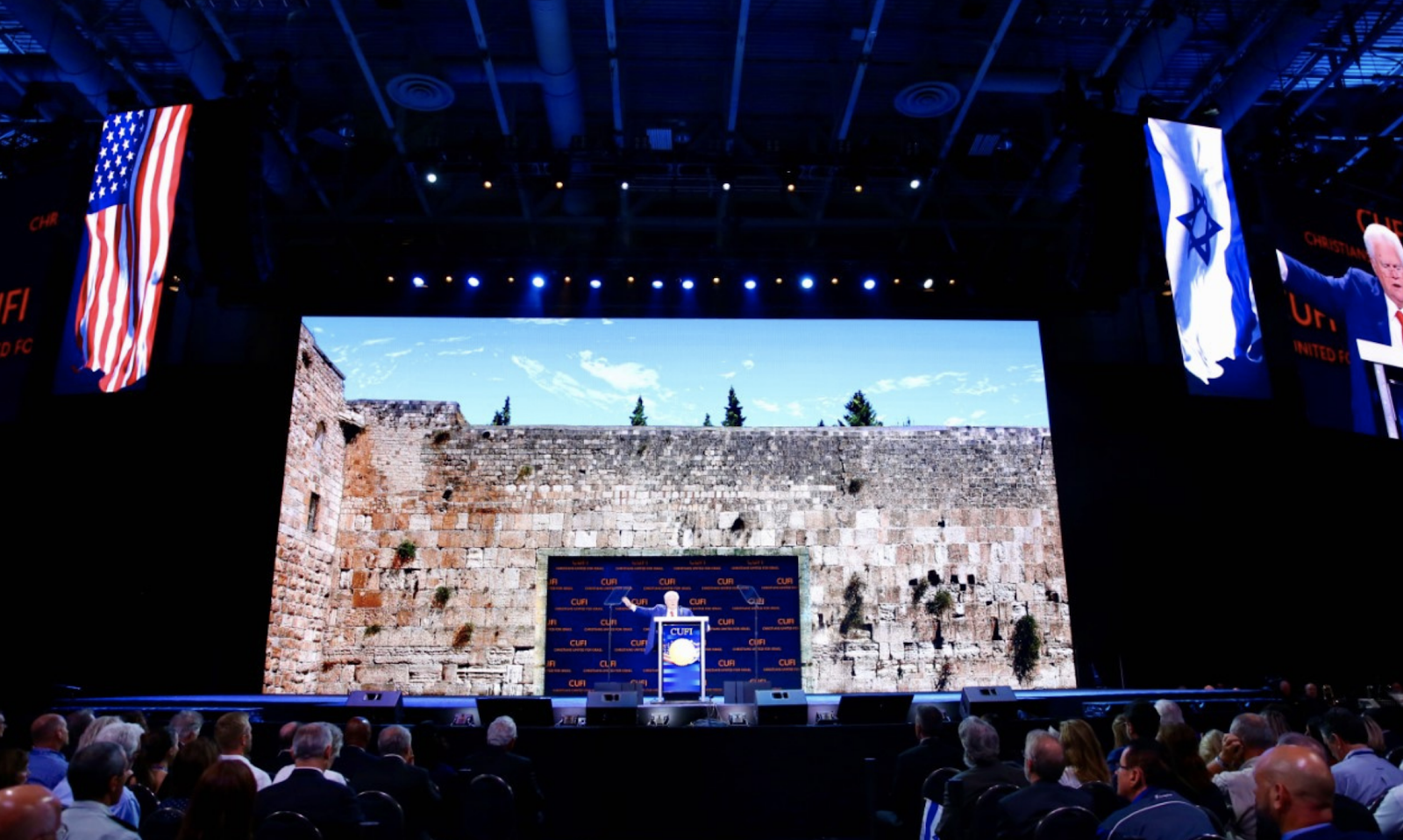 CUFI Reaches 10 Million Members
December 22, 2020 WASHINGTON – On Tuesday, Christians United for Israel (CUFI), the nation's largest pro-Israel organization, announced that the group had crossed the 10-million-member threshold.
"When we set out to create this organization, I could never have predicted we would see such success. But our members don't just stop at joining the organization, they reach out to their friends and church families, they make their voices heard in our nation's capital and they are having a tangible positive impact in support of Israel," said CUFI founder and Chairman Pastor John Hagee.
CUFI has seen explosive growth in recent years. It took the group six years to reach its first million members, and another six years to reach five million members at the end of 2018. Just two years later, CUFI has doubled that number to 10 million members.
"Reaching new members has been a priority for our organization but educating Christians about the biblical and moral imperative to stand with Israel remains our top priority. Moving forward, we will continue to grow our membership and deepen their understanding of the issues facing Israel," said CUFI Co-Executive Director Shari Dollinger.
Though education is the group's primary focus, efforts to affect policy have seen significant success as the organization has increased in size.
"From the Taylor Force Act to the Never Again Education Act, and a host of measures in between, we have seen our policy priorities heard and advanced in Washington. The key to this success is building strong relationships on both sides of the aisle and ensuring policy always trumps politics," said CUFI Action Fund Chairwoman Sandra Parker.
"From a policy perspective, our most well-known achievement is likely seeing the U.S. embassy moved from Tel Aviv to its rightful place in Jerusalem, but our members' collective voice has had an impact on a wide range of American policies including the US approach to Iran and Turkey," Hagee added.
With more than 10 million members, Christians United for Israel is the largest pro-Israel organization in the United States and one of the leading Christian grassroots movements in the world. CUFI spans all fifty states and reaches millions with its educational message.
The CUFI Action Fund, a nonprofit 501(c)(4), nonpartisan organization, is related to the nation's largest pro-Israel organization, Christians United for Israel (CUFI). The Action Fund is dedicated to ensuring our elected officials hear the perspective of the millions of Christian Zionists across the country.