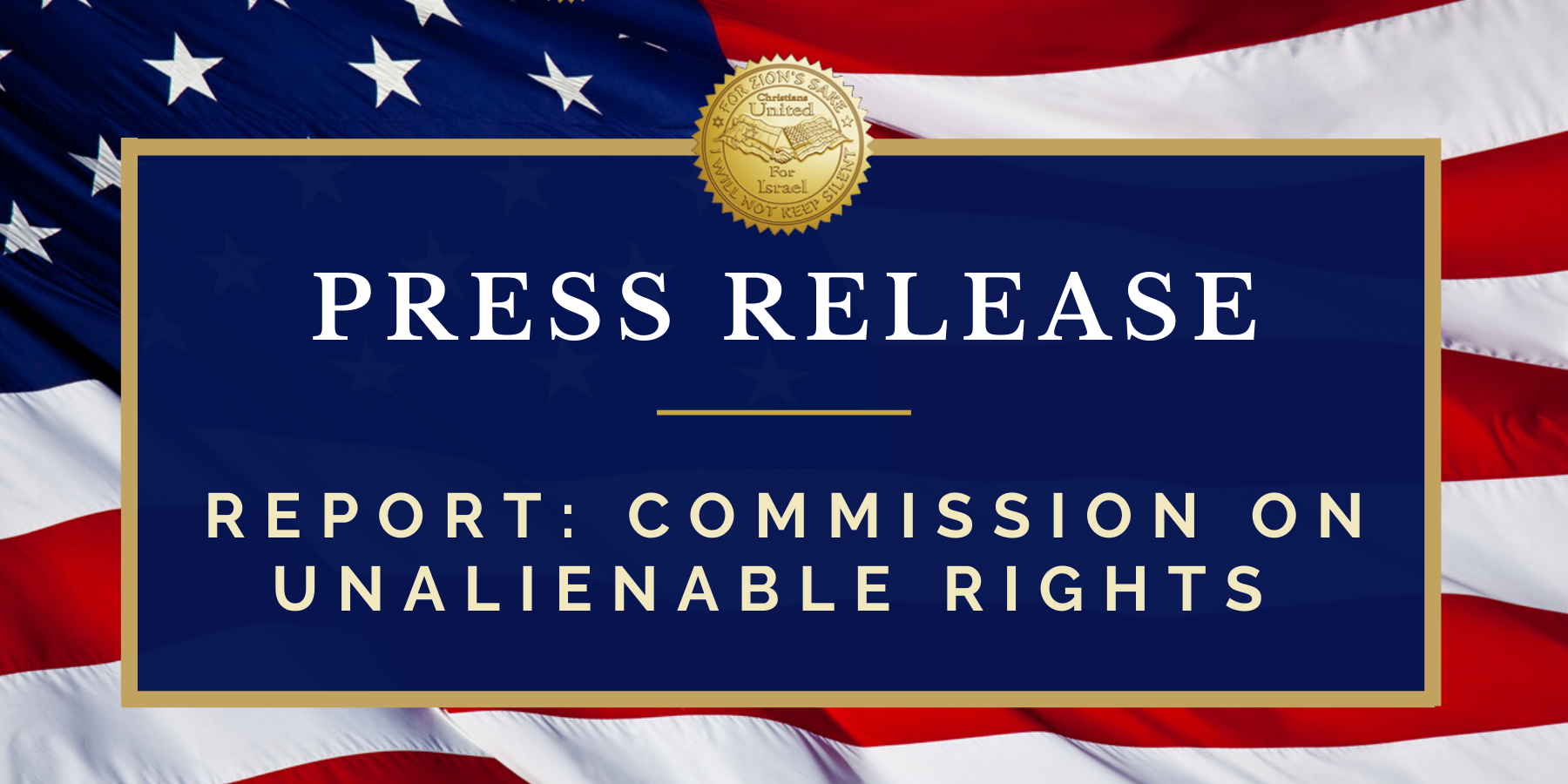 CUFI Chairman Applauds Report of the Commission on Unalienable Rights
July 16, 2020 WASHINGTON – On Thursday, Pastor John Hagee, the founder and Chairman of Christians United for Israel (CUFI), released the following statement applauding the Trump administration's recently released Report of the Commission on Unalienable Rights.
"The United States is blessed by God because we are a force for good in the world. Right makes might, and our strength and prosperity are directly tied to our unwavering stand in defense of worldwide human rights. The recently released Report on the Commission on Unalienable Rights makes clear that we are not bystanders; we will not be silent in the face of tyranny; we are and will remain the leaders of the free world," Hagee said.
"I am deeply pleased that the report notes the "failings of international organizations," and specifically cites the UN Human Rights Commission's unfair and appalling emphasis on Israel. In addition, I welcome the report addressing the cynical hypocrisy of the regime in Iran, which deigns to criticize the imperfect circumstances in free countries while consistently terrorizing their own people," Hagee added.
Hagee's statement comes nearly one year after he published an op-ed lauding and defending the Trump administration's creation of the Commission.
With more than 8.5 million members, Christians United for Israel is the largest pro-Israel organization in the United States and one of the leading Christian grassroots movements in the world. CUFI spans all fifty states and reaches millions with its educational message.