Thank you for attending CUFI's Inaugural Pastors' Conference. Thank you for continuing your CUFI journey.
We pray that you were educated, motivated, and activated by the inaugural Pastors' Conference.
We hope that you stay in close contact with your Field Coordinator, so they can assist you in educating and empowering your congregation.
As promised, you will be the first to receive the 4-part sermon series that Pastors' Deamon and Dylan presented.
We ask you take a few minutes to share your experience and CUFI Plan of action.
CUFI Summit 2023
Scripture gives us an example in the prophet Isaiah to speak up for Israel and the Jewish people:
"For Zion's sake, I will not keep silent" (Isaiah 62:1).
CUFI's 2023 Summit is your opportunity to do just that—to stand up and speak out for Zion's sake. This Summit, all sessions will be held at the Crystal Marriott Gateway in Arlington, VA—so space is limited.
As an attendee of the CUFI Pastors Conference, you receive complimentary registration by using code:
PASTOR23
Make plans to join us as we stand in solidarity with Israel and the Jewish people at CUFI's 2023 Washington Summit.
Remember—the key to impacting the future of America, Israel, and the world is the dedication and passion of people like you—who are committed to the faithful obedience of God's biblical mandate to support Israel and the Jewish people—you are what makes the difference! It's because of you, that CUFI has become a national movement, unifying believers of all ages, backgrounds, and denominations for Zion's sake at this critical time in history.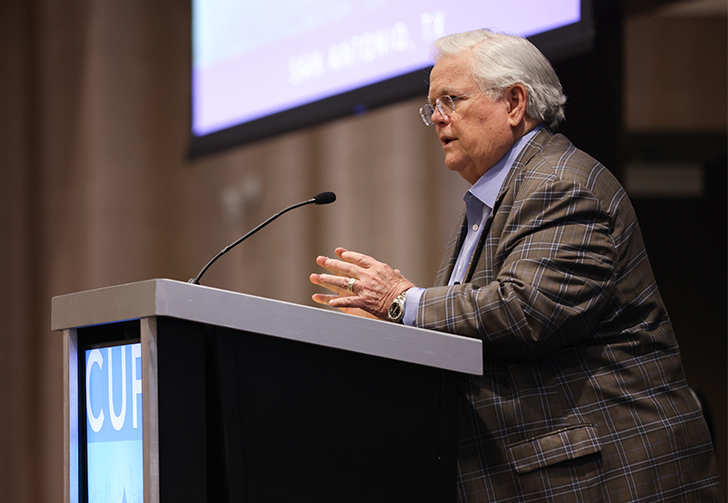 "Israel is not a political issue—it's a biblical issue!"
Pastor John Hagee
CUFI Founder and Chairman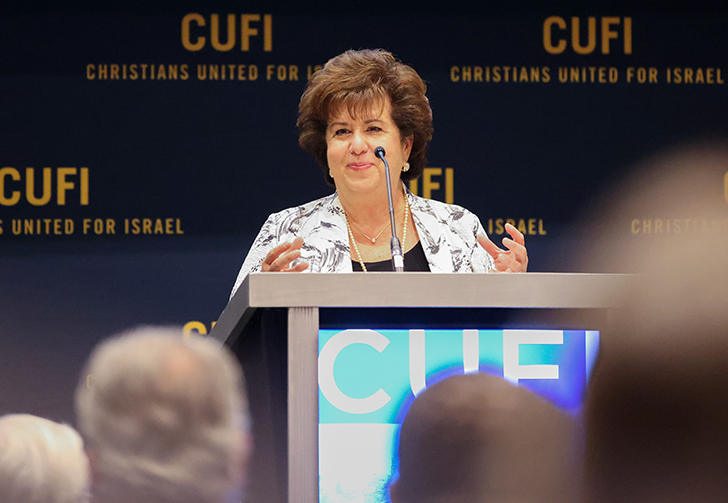 "You will find opposition and you will find blessing. But we do what we do because of obedience. We do not do what we do to seek the blessing."
Diana Hagee
CUFI Co-Executive Director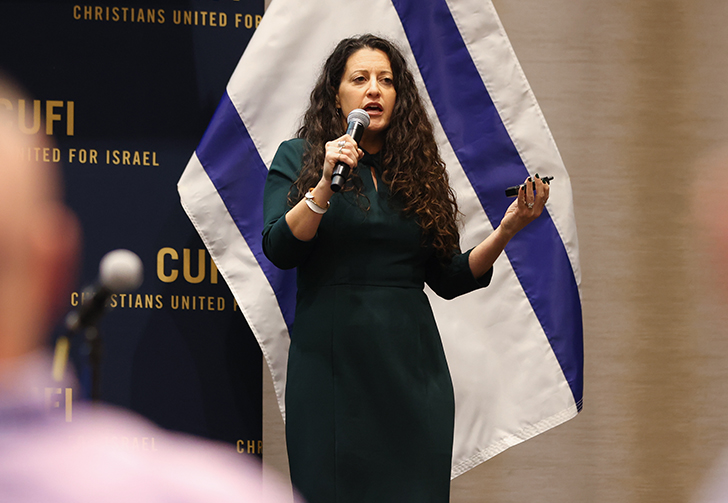 "I love how we can learn and we can grow together, and that's CUFI—the Jewish and the Christian coming together with deep love and respect and learning together."
Shari Dollinger
CUFI Co-Executive Director