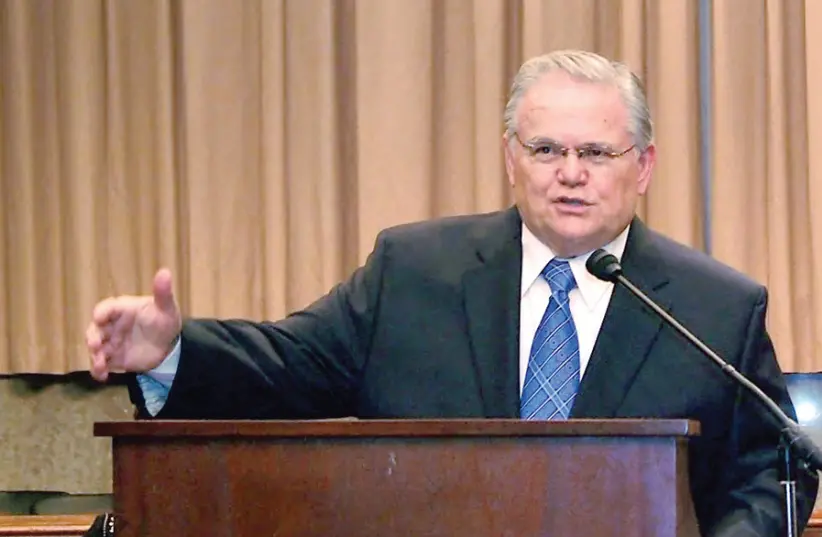 Pastor John Hagee: Gulf States Should Offer Israel Normalized Ties
The Gulf states should offer to normalize diplomatic relations with Israel rather than threatening to cut burgeoning ties out of anger over Israeli annexation plans and the US peace initiative, Pastor John Hagee told The Jerusalem Post.
"The Gulf states, who are claiming that Israeli 'annexation' would lead to an end to their not-so-secret relations with Israel, ought to put their requests in a positive light," said Hagee, the founder of Christians United for Israel. "Rather than threaten to walk away, they should publicly and formally offer normalization of ties between the broader Arab world and Israel if Israel gives the Palestinians a set period of time to return to the negotiating table in good faith.
"But there must be an understanding that if the PA walks away, 'annexation' will then have no impact on broader Arab-Israeli ties," he said.
Hagee and his 8.5-million-member Christians United for Israel (CUFI) support the Trump peace plan "in its entirety" and would back up Israel if it decides to apply sovereignty to the West Bank and Jordan Valley.
He dismissed threats the United Arab Emirates and Jordan have made in recent weeks about possible damage to their ties with Israel, should annexation proceed.
Read More: Jerusalem Post